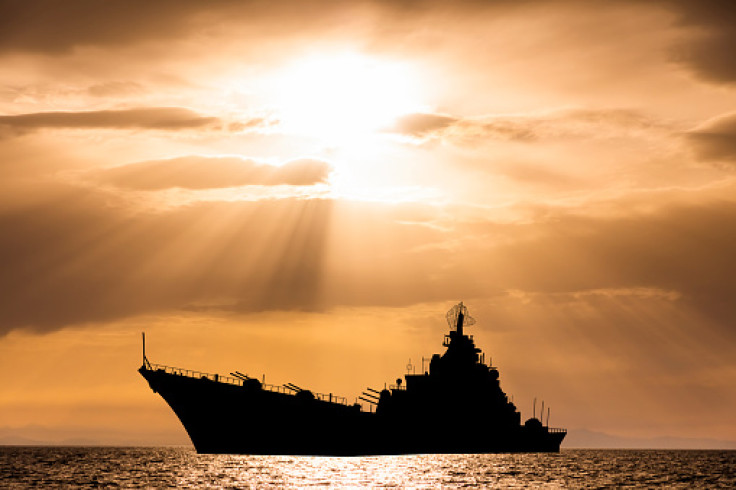 Russia has issued a stern warning, stating that any ships attempting to travel to Ukraine's Black Sea ports will be viewed as potential military targets.
This caution comes after Kyiv announced plans to establish a temporary shipping route to maintain grain exports, following Moscow's decision to withdraw from an agreement allowing food shipments from Ukraine's ports.
According to Russia's defense ministry, all vessels heading to Ukraine will be treated as potentially transporting military cargo on behalf of Kyiv.
This development adds to the tensions between the two countries and raises concerns over the safety and security of maritime operations in the region and "the flag countries of such ships will be considered parties to the Ukrainian conflict."
In a statement released on the Telegram messaging app, Russia's defense ministry announced its implementation of a new stance regarding ships in the Black Sea, set to commence at midnight Moscow time (21:00 GMT on Wednesday).
The defense ministry did not specify the exact actions it might take towards ships traveling to Ukraine. However, it declared certain areas of the Black Sea's international waters in the southeastern and northwestern regions as temporarily unsafe for navigation.
Unfortunately, the ministry did not provide further details regarding the specific parts of the sea that would be affected by this declaration, Al Jazeera reported.
This development adds to the escalating tensions in the region and raises concerns about maritime safety and the potential impact on trade and shipping operations in the Black Sea.
Ukraine said on Wednesday it was establishing a temporary shipping route via Romania, one of the neighbouring Black Sea countries.
"Its goal is to facilitate the unblocking of international shipping in the northwestern part of the Black Sea," Vasyl Shkurakov, Ukraine's acting minister for communities, territories and infrastructure development, said in a letter to the United Nations shipping agency, the International Maritime Organization.
Yulia Shapovalova, reporting for Al Jazeera from Moscow, highlighted that Russia's defense ministry has issued a statement that specifically addresses all international ships traveling towards Ukrainian ports.
"At midnight, July the 20th, all ships sailing in the Black Sea and approaching Ukrainian ports will be considered carriers of military cargo involved in the Ukrainian conflict on the Kyiv side."
The statement warns that such vessels will be subject to a new stance, indicating potential military targeting.
As a result of this warning, maritime operators and international shipping companies are urged to exercise caution and closely monitor the situation to ensure the safety and security of their vessels navigating in the region.
The announcement made by Moscow on Wednesday coincided with a statement from a senior White House official, who expressed concerns that Russia was contemplating the idea of attacking civilian ships in the Black Sea.
"Our information indicates that Russia laid additional sea mines in the approaches to Ukrainian ports," White House National Security Council spokesman Adam Hodge said in a statement, the Associated Press news agency reported.
"We believe that this is a coordinated effort to justify any attacks against civilian ships in the Black Sea and lay blame on Ukraine for these attacks," Hodge said.
© 2023 Latin Times. All rights reserved. Do not reproduce without permission.