President Vladimir Putin announced on Tuesday, Aug. 12, that Russia has become the first country in the world to issue regulatory approval to a COVID-19 vaccine.
Russia's COVID19 vaccine has been launched just after less than two months of testing in humans related to safety and efficacy. However, the overall data of the clinical testing has been kept under wraps and the global healthcare experts have urged the country to not expedite the development work for coronavirus vaccine in the race to find an effective cure.
Even the World Health Organization (WHO) urged Moscow to keep into consideration all the protocols and guidelines concerning coronavirus vaccine development and accordingly follow the timeline to reach a solution.
The Russian coronavirus vaccine, dubbed " Sputnik V " is Moscow's homage to the world's first satellite launched by the Soviet Union.
It is known that the final stage of clinical trials for Sputnik V has not been completed yet. This is a matter of concern, as per the health experts, who believe that Russia may actually be putting its prestige in the Cold War-era space race over the safety of people.
Moscow's decision to grant approval to its coronavirus vaccine candidate is questionable as only 10 percent of the total clinical trials are known to be successful when it comes to the safety and efficacy of the shot.
However, Russian leaders, including President Putin have claimed that the COVID19 vaccine they have approved is completely safe and also, effective. Putin even said that one of his daughters received the shot as a volunteer during the trials and she felt good after receiving the dose.
The vaccine, developed by Moscow's Gamaleya Institute, is expected to be produced on a mass scale by the end of 2020.
"I know that it works quite effectively, forms strong immunity, and I repeat, it has passed all the necessary checks," Putin said during an official meeting.
The Russian officials are confident that the approval of coronavirus vaccine in the country will help revive the economy that has been severely affected due to the closure of businesses.
Head of Russia's sovereign wealth fund, Kirill Dmitriev, revealed that the country has already received orders worth 1 billion doses from foreign countries.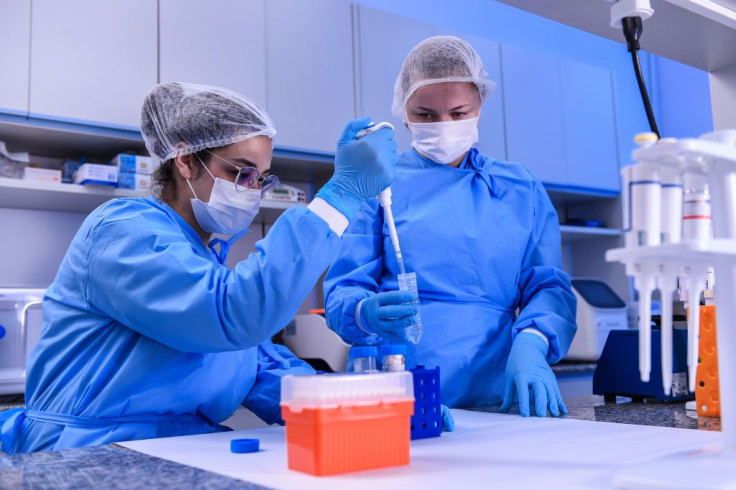 © 2023 Latin Times. All rights reserved. Do not reproduce without permission.