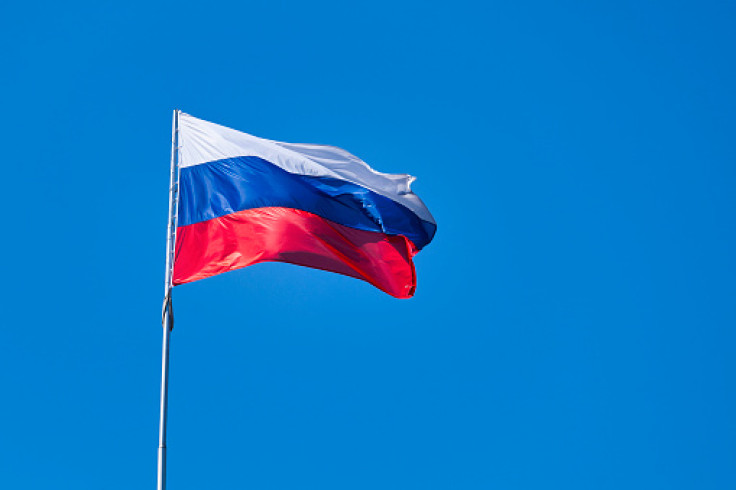 A senior Moscow diplomat said Wednesday, Mar. 29, that Russia will no longer notify the United States in advance of its missile tests, as required by a nuclear agreement the Kremlin has suspended.
This announcement came as the Russian military moved missile launchers across Siberia to demonstrate the country's enormous nuclear capability amid fighting in Ukraine.
After terminating its participation in the last remaining nuclear arms treaty with the United States last month, Moscow has ceased all information exchanges with Washington under that agreement, according to deputy foreign minister Sergei Ryabkov, who spoke to Russian news media.
Under the New START treaty, the parties routinely exchange information regarding the status of their nuclear arsenals every six months. They also exchange advance notices of nuclear weapon test launches and deployments, ABC News reported.
These notices, which allow Russia and the United States to accurately assess each other's actions and ensure that neither nation misinterprets a test launch as a missile assault, have been a crucial component of strategic stability for decades.
The termination of information exchanges under the pact marks yet another attempt by the Kremlin to discourage the West from ramping up its support for Ukraine by pointing to Russia's massive nuclear arsenal.
In recent days, President Vladimir Putin announced the deployment of tactical nuclear weapons to the territory of Moscow's ally Belarus.
Putin revoked the New START deal last month, claiming that Russia could not tolerate American inspections of its nuclear facilities under the terms of the accord at a time when Washington and its NATO allies had publicly stated their desire to defeat Moscow in Ukraine.
Moscow emphasized that it wasn't withdrawing from the pact altogether and would continue to respect the caps on nuclear weapons the treaty set.
It wasn't immediately clear whether Ryabkov's statement indicated Moscow's intention to terminate all warnings about missile tests or just those envisioned by the New START treaty. Moscow and Washington have exchanged notifications about test launches of ballistic missiles since the Cold War era, and the Foreign Ministry said last month that Russia will keep issuing them in line with a 1988 U.S.-Soviet agreement.
"There will be no notifications at all," Ryabkov said in remarks reported by Russian news agencies when asked if Moscow would also stop issuing notices about planned missile tests.
"All notifications, all kinds of notifications, all activities within the framework of the treaty will be suspended and will not be conducted regardless of what position the U.S. may take."
U.S. State Department deputy spokesman Vedant Patel said the Biden administration was aware of Ryabkov's comments, but it has not "received any notice indicating a change."
He added that Washington has "across-the-board concerns about Russia's reckless behavior as it relates to the New START treaty."
Ryabkov's announcement followed U.S. officials' statement that Moscow and Washington have stopped sharing biannual nuclear weapons data that were envisioned by the New START treaty.
Officials at the White House, Pentagon, and State Department said the U.S. had offered to continue providing this information to Russia even after Putin suspended its participation in the treaty, but Moscow told Washington it would not be sharing its own data.
The New START, signed in 2010 by then-Presidents Barack Obama and Dmitry Medvedev, limits each country to no more than 1,550 deployed nuclear warheads and 700 deployed missiles and bombers.
The agreement envisages sweeping on-site inspections to verify compliance.
Since 2020, the inspections have been suspended due to the COVID-19 epidemic. In November 2022, talks to resume them were scheduled, but Russia abruptly canceled them, blaming U.S. support for Ukraine.
Yars mobile missile launchers will maneuver through three districts of Siberia as part of the Russian drills, which started on Wednesday.
According to the ministry, the movements will include steps to hide the deployment from outside satellites and other intelligence resources.
The Defense Ministry didn't say how long the drills would last or mention plans for any practice launches.
The Yars is a nuclear-tipped intercontinental ballistic missile with a range of about 11,000 kilometers (over 6,800 miles). It forms the backbone of Russia's strategic missile forces.
In a video from the Defense Ministry, trucks carrying missiles can be seen leaving a base to conduct a patrol.
According to the ministry, the exercises are taking place in eastern Siberia and involve roughly 300 vehicles and 3,000 soldiers.
The exercise took place days after Putin announced a plan to deploy tactical nuclear weapons in Belarus, Russia's neighbor and ally.
Putin decided on the tactical weapons after his repeated threats that Moscow was prepared to use "all available means," a reference to its nuclear arsenal, to thwart attacks on Russian territory.
© 2023 Latin Times. All rights reserved. Do not reproduce without permission.