Former U.S. President Donald Trump, during an interview at a right-wing radio show on Tuesday, Feb. 22, has made claims about an imminent Chinese invasion of Taiwan due to the current skirmish of Russia in Ukraine.
Speaking at a conservative talk radio show, Trump continued to praise Putin's attempted military intervention in Ukraine, while warning of an alleged invasion of Taiwan that he believes will happen soon after the Russian conflict with Ukraine ends, according to the New York Post.
"I got to know [Chinese] President Xi. By the way, China is gonna be next," Trump said, while making claims about China's plans: "They're waiting 'til after the Olympics. Now the Olympics ended, and look at your stopwatch, right?"
Taiwan, which has been independent of China since 1949, has had growing tensions with the economic superpower due to China's desire to "reunify" the country. China does not recognize Taiwan as an independent state, Yahoo! News reported.
"Because you have one that wants Taiwan, I think, equally badly," he attempted to explain. "Somebody said, 'Who wants it more?' I think probably equally badly. But, no, Putin would have never done it, and Xi would have never done it [during the Trump administration]."
Trump continued to make claims about Russian President Vladimir Putin as well, saying that he doesn't believe that Putin would have invaded Ukraine if he was currently the leader sitting in the White House today.
"I knew that he always wanted Ukraine," Trump said. "I used to talk to him about it. I said, 'You can't do it. You're not gonna do it.' But I could see that he wanted it. I used to ask him. We used to talk about it at length."
The Biden administration, which has implemented various economic sanctions against Russia for its military conflict with Ukraine, has largely ignored Trump's comments regarding the situation, though Press Secretary Jen Psaki responded directly to it during a press conference.
"Well, as a matter of policy, we try not to take advice from anyone who praises President Putin and his military strategy, which I believe is what happened there," Psaki said.
"So, there's a bit of a different tactic, a bit of a different approach. And that's probably why President Biden, and not his predecessor, was able to rally the world and the global community in taking steps against — against Russia's aggression," she continued.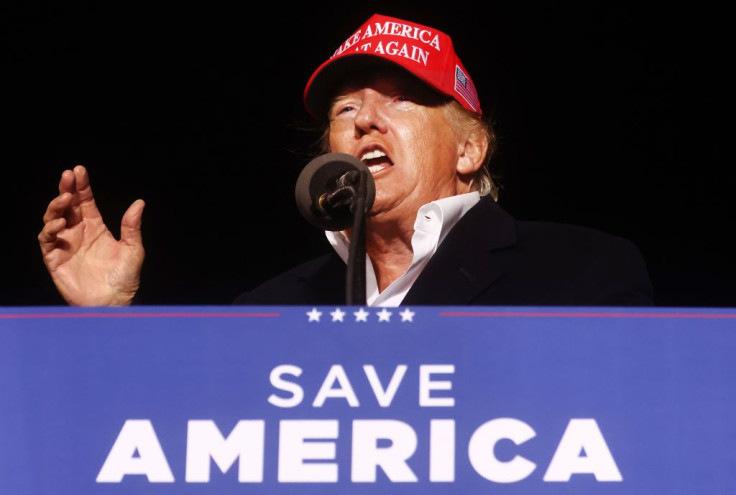 © 2023 Latin Times. All rights reserved. Do not reproduce without permission.