Russian gas tycoon Igor Volobuyev, who spent more than 20 years at state-owned gas giant Gazprom, is not happy with Vladimir Putin's invasion of Ukraine.
Volobuyev knew he couldn't support the invasion as he watched shelling clips shot by his childhood friends in Ukraine. He fled Russia in late February, and it was just last week that he finally resurfaced in Kyiv, reported Mirror.
He has opened up about his decision to defect. He told The Telegraph that the life he had before the Ukraine-Russia war "no longer exists, and it doesn't really bother me."
Volobuyev, whose birthplace is Okhtyrka, Ukraine, got Russian citizenship after the fall of the Soviet Union. In 2012, he voted for Putin, but the annexation of Crimea opened his eyes to the Russian President's attitudes to his home country. He shared that for eight years he was in an internal turmoil. He "didn't just work in Russia, but I worked for Gazprom. I worked for the Russian state." Due to family obligations, he couldn't leave Russia. But when Russia started invading Ukraine on Feb. 24, he knew he had to act and "chose my motherland."
He was dissuaded from trying to reach Okhtyrka on foot, but he managed to enter the nation through other means that he didn't disclose. Volobuyev has no citizenship and his bank account has been cleared out as "payback" for his betrayal. His attempts to join the voluntary army in Kyiv were turned down. Volobuyev, who feels the need to "repent" for his decades of work for the Russian state, wants to persuade foreign investors to help rebuild his hometown that is in ruins due to the shelling.
He also wants capital punishment for Putin in "accordance with the law." He said, "Putin has to be put on trial and hanged."
According to Independent, Volobuyev is among hundreds of Russia's key businessmen along with monarchs who faced the heat of financial losses. Those happened after western nations slapped a slew of sanctions on the Kremlin. His savings from accounts in Gazprombank currently stand at zero. He not only lost access to his Visa, but he said that his MasterCard is also just a piece of plastic. The card holds no value as the company's operations were suspended in Russia.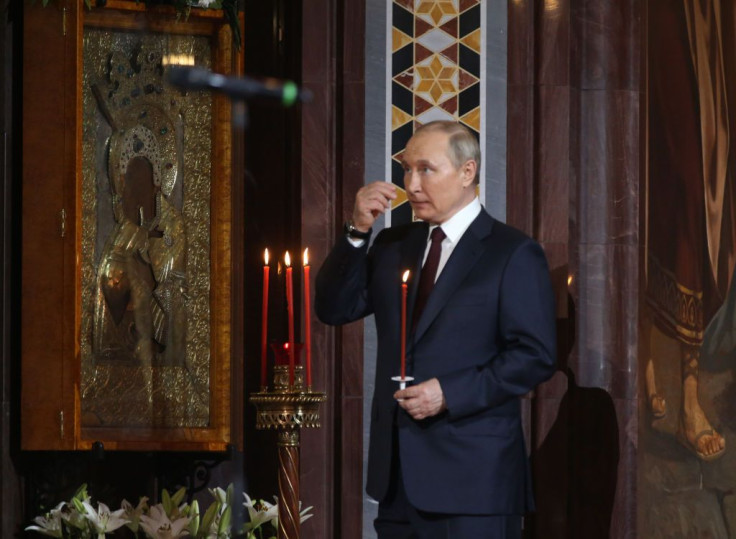 © 2023 Latin Times. All rights reserved. Do not reproduce without permission.