A Russian missile reportedly struck a busy shopping center in Central Ukraine, killing roughly 13 people as of this writing per reports.
In a report from the New York Times, hundreds of unknowing people were reportedly shopping, chatting or meeting friends at the time when the attack happened.
Aside from the 13 casualties, there were at least 10 civilians as a result of the attack at the shopping mall located near a railway station in the industrial city of Kremenchuk, located in Ukraine's central Poltava region.
"People just burned alive," Denys Monastyrskyi, Ukraine's interior minister, said.
The attack was described by Ukraine President Volodymyr Zelenskyy as one of the most brazen terrorist acts in European history, BBC reported. He added that there were more than a thousand people in the commercial complex when the building was hit.
"Only totally insane terrorists, who should have no place on earth, can strike missiles at such an object," Mr. Zelensky said, adding, "Russia will stop at nothing."
Upon learning of the attack, world leaders condemned the act and branded it as abominable.
"Indiscriminate attacks on innocent civilians constitute a war crime," adding "Russian President Putin and those responsible will be held to account," G7 leaders stated.
As a result of Russia's latest attack, Zelensky has called for more economic and military support. He also added that he wanted to end the war before the winter.
Smoke filled the air in Kremenchuk on Monday, after the attack. The ground was hot and workers tried to clear the rubble and residents desperately searched for the missing, according to city council officials.
"When they hit infrastructure or factories, we can understand that someone was given the coordinates," Olha Usanova, a deputy mayor of Kremenchuk, said. "This is just destruction of civilians. I have no words for this horror."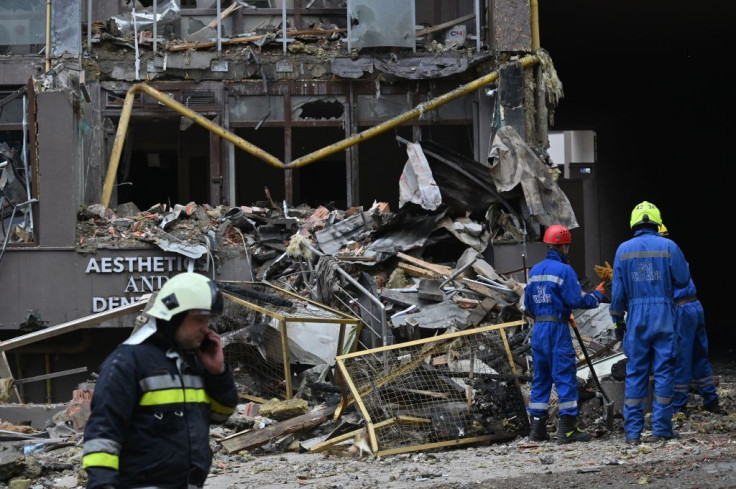 © 2023 Latin Times. All rights reserved. Do not reproduce without permission.