Soldiers are reportedly looking for discarded Ukrainian ammunition to kill themselves so they may be returned home because morale is so low among the Russian military in Ukraine.
Russian soldiers are allegedly eager to injure themselves with their own weapons merely to get out of Ukraine, according to an intercepted call that Eastern European news source Nexta obtained.
A man could be heard calling his mother in Russia in a translation of the intercepted audio.
The Ukrainian Security Service intercepted the call and decided to disseminate it to depict the condition on the front lines, the Mirror said.
During the call, the soldier informed her that they were looking for 7.62 rounds shot by Ukrainian troops rather than the 5.62 ammo fired by their Russian AK-74s to appear that they were injured in battle.
Apparently desperate to flee the horrors of Ukraine's battlefields, the man explained to his mother that he couldn't simply return home since those who disobey Putin face prison sentences of up to eight years.
Therefore, he claimed that some troops began inflicting flesh wounds on one another "so they could put some bandages on us and send us to the hospital in Budennovsk" in southern Russia.
According to the soldier, at least '120' persons had been'sent back to the hospital with wounds.' He did warn, however, that the Ukrainian military had blown up all of their equipment and that he was now afraid for his life.
A Russian soldier could be heard discussing how there are "corpses everywhere" in another intercepted discussion made public last weekend.
"They've been shooting at us for 14 days," the soldier said in the audio.
"We're scared. We're stealing food, breaking into houses. We're killing civilians," the audio said.
"Russian officers shoot themselves in the legs to go home. There are corpses everywhere. They collected eight wagons of cargo 200," it added.
The New York Times says that around 7,000 Russians had been dead during the three weeks of battle, according to cautious US estimates.
That number is already higher than the total number of US servicemen killed in Iraq and Afghanistan over the last two decades.
On camera, captured Russian soldiers sobbed as they apologized for killing Ukrainian citizens, including children, and agreed that President Vladimir Putin's invasion was a "bad mistake."
However, footage of seized servicemen has sparked concerns about whether Ukraine is abiding by the Geneva Conventions, which guarantee the safety of POWs.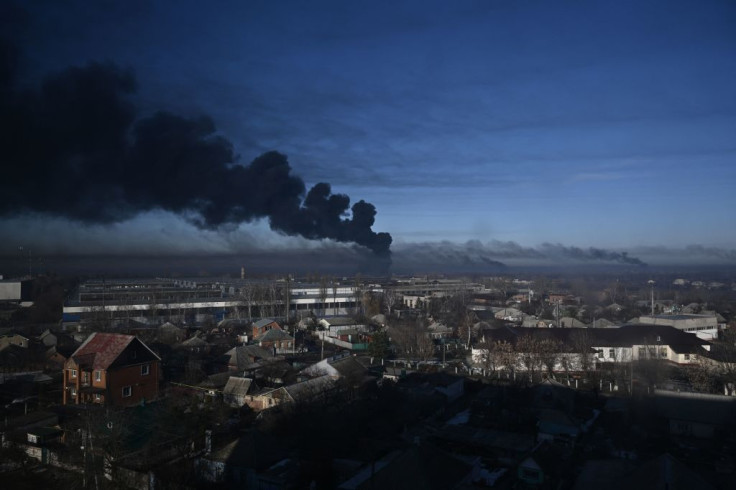 © 2023 Latin Times. All rights reserved. Do not reproduce without permission.