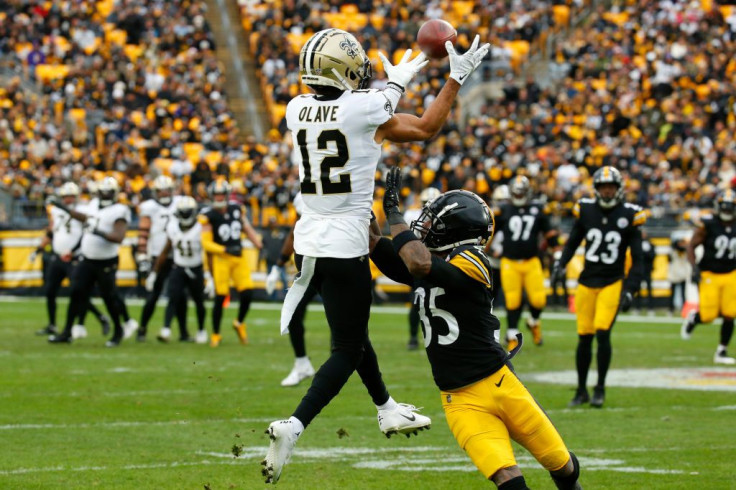 Week 11 proved to be another exciting week of football. With that comes an opportunity for players around the NFL to stand out with their performances.
Here are 3 Hispanics that had a stellar performance:
1. Chris Olave, WR, New Orleans Saints (Cuba)
Olave has been a mainstay on this list, consistently performing at an elite level. He had 5 receptions for 102 yards, including a 53-yard TD in a 27-20 win over the Rams. Olave has been one of the best offensive rookies in the NFL this season.
2. Isiah Pacheco, RB, Kansas City Chiefs (Puerto Rican and Dominican)
Pacheco has moved up to RB1 on the Chiefs' depth chart with his stellar and consistent play. He had 15 rushing attempts for 107 yards in the Chiefs' win over the Chargers on Sunday Night Football. Look out for more stand-out performances from Pacheco with the added responsibility.
3. Eddy Piñeiro, K, Carolina Panthers (Cuba)
The Panthers struggled mightily offensively in their loss against the Ravens, but Piñeiro was the lone bright spot. He scored a 32-yard field goal which at the time tied the score up. It was his only chance but he converted the Panthers' only 3 points of the night.
© 2023 Latin Times. All rights reserved. Do not reproduce without permission.