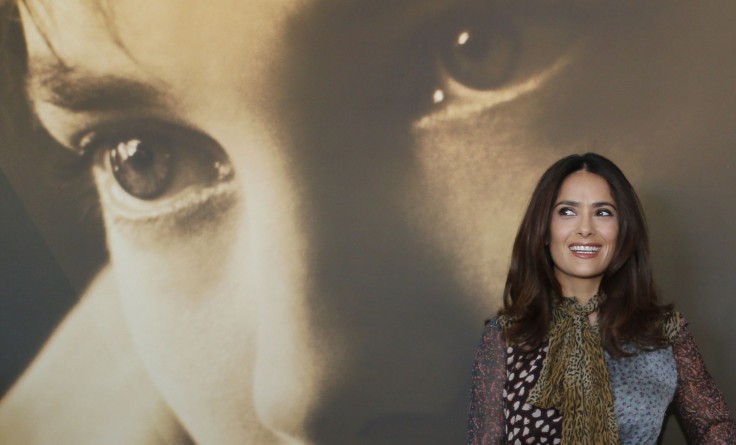 The star of Matteo Garrone's movie "Tale of Tales" based on the stories of Giambattista Basile, from the XVII century, joined the "Women in Motion" talk (presented by Kering) alongside Matthias Schoenaerts. Here they discussed leading role approval option given to male leads about their female costars, which of course doesn't happen the other way around, as Salma Hayek brought up. The series of discussions are about women in cinema and all the issues around it, lead by some of the top females in the entertainment industry.
"The leading man is given the option (in the contract) to choose the leading. They already pay us less, and that should be up to the director not the actor. That's a little bit discrimination too," said Hayek. "The fact that he has a say who he gets to kiss or not, I find that very sexist. When strong women that are like top stars, they get the script and everything is ready, the men don't want to play 'second banana' or an equal role," she continued. "I've been on movies where the director wanted me, but the leading man didn't approve me and I got kicked out."
Schoenaerts agreed with the Mexican beauty and added that he tries not to get too cynical with things like that. Instead he thinks the solution is to approach everything the way it feels right and to see everything as humans; not by gender or by culture, but as a human thing. After calling the actor the exception of many sexist-prone leading men, Hayek said approaching things the way Matthias suggested is very womanly too. The actress also summed it up in a few words: "Hollywood doesn't see us as a powerful economic force, which is an incredible ignorance."
© 2023 Latin Times. All rights reserved. Do not reproduce without permission.