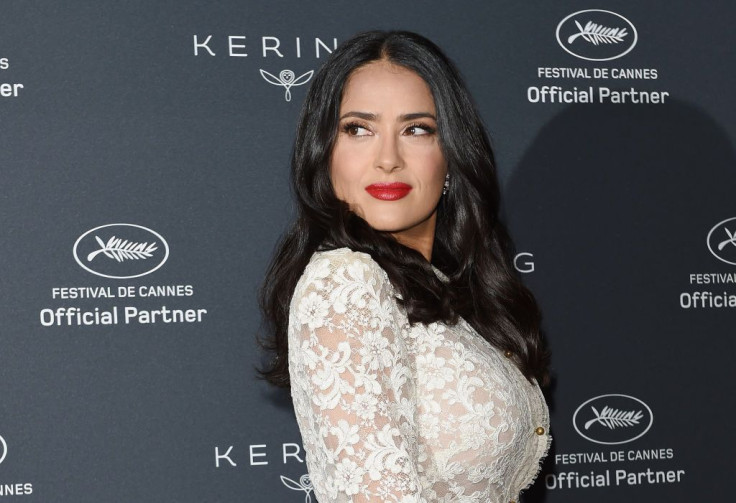 At 56, actress Salma Hayek's skin is still glowing and she has shared her beauty secret.
During Wednesday's episode of the "Let's Talk Off Camera" podcast, host Kelly Ripa asked Hayek if she has ever used Botox.
The "Magic Mike's Last Dance" star replied, "No Botox!"
This answer received a thumbs up from Ripa, who praised Hayek for her looks. She told Hayek, "You are incredible."
Ripa herself has been open about using Botox. She recently said that it is "good for your neck" and "stops your neck from aging." Ripa, who has gotten Botox injections in her armpits, also shared that it "helps with sweating."
As for the Oscar-nominated actress, Hayek has never received the common injections, but she talked about a "strange meditation."
She said that because of a lot of things in her body and health issues, somehow she developed "this strange meditation that I keep evolving." She shared that she can do it for hours because she doesn't "feel the time, and it's so much fun."
According to PEOPLE, her form of meditation is like feeling the energy.
Hayek explained that it moves and "dances inside of you, different feelings and sensations. So I do a lot of the frequency machines."
For Hayek, meditation has helped to combat aging.
She said that sometimes when she is doing it, people tell her when she comes out of the room that she looks like a 20-year-old woman.
Hayek even said ghat when she doesn't do it for some time, her "face starts to drop and everything starts to drop."
While Hayek believes her anti-aging meditation, her husband François-Henri Pinault is not really into it.
She shared that her husband doesn't believe in it but when it's really bad, he will ask her, "Have you been doing your yoga?"
Talking about beauty secrets, Hayek recently shared her process for covering her gray hair during an interview on "Good Morning America."
She said that people couldn't see her white hair right during the interview because she put mascara on. She shared that she is too lazy to dye her hair, so "I go like this and then I go like this." She said that while showing the audience the way she applies mascara on her eyelashes and her hair frames her face.
© 2023 Latin Times. All rights reserved. Do not reproduce without permission.