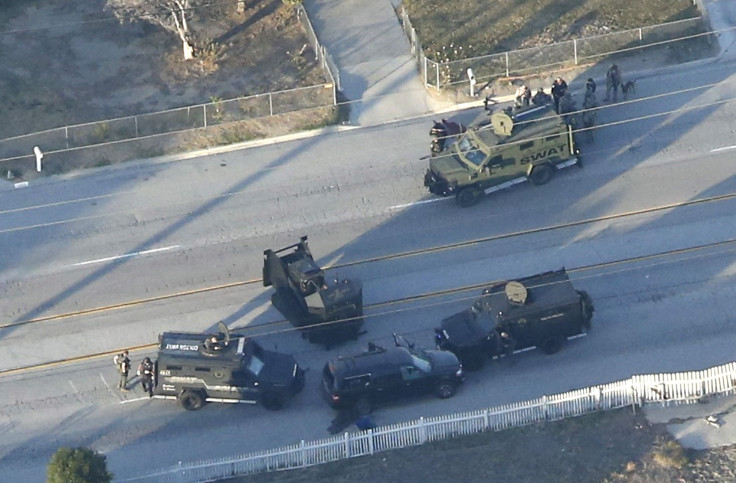 Los Angeles — Authorities have named Tashfeen Malik, 27, as the second suspect in the shootings that killed 14 people and injured 17 in San Bernardino on Wednesday, the AP reports. The shootings, which began around 11am, shut down highways, government buildings and schools as authorities scrambled to find Malik and a second suspect, Syed Rizwan Farook, 28, both of whom reportedly escaped the scene in a black SUV. They were killed in a shootout with police after a lengthy pursuit.
Motive
What would drive someone to do something like this? It's all speculation at this point. L.A. Times D.C. Chief Rick Serrano reported the President's speculation Thursday morning.
Location
The shooting broke out at the San Bernardino Inland Regional Center at 1365 S. Waterman Avenue. The facility serves developmentally disabled people including those with autism. Hundreds of people were reportedly in the building and around the area.
"It was a county function that was going on in the building. It was like a Christmas party. She went to the restroom and she called me and she said that three gunmen came in [but she did not see them," Mark Stutte, whose daughter works in the building told KTLA. She was unhurt.
CNN and KTLA independently reported eyewitness accounts of multiple shooters with rifles, as survivors exited the building and texted their loved ones.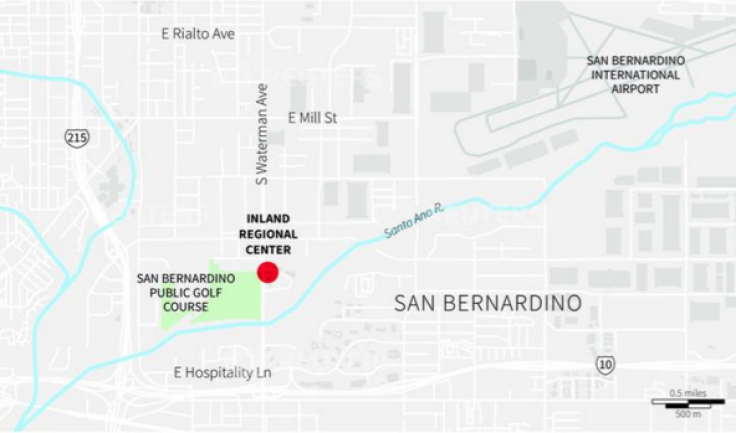 Suspects
Syed Farook was a U.S.-born environmental specialist who worked for San Bernardino County, NPR reports , and was likely invited to the Christmas party. Less is known about Tashfeen Malik, who is reportedly from Pakistan and lived in Saudi Arabia for some time, according to the Telegraph.
Around the time that Tashfeen Malik and Syed Rizwan Farook were killed in a shootout, a third person was apprehended at the scene of the shootout after they ran from police, but an NPR radio report indicated that it is unclear if they were suspects in the earlier shooting.
The shooting began Wednesday morning in San Bernardino, California, about an hour east of Los Angeles. Employees of the social service center where the shooting occurred say that a Christmas party was being held at the time the shootings broke out.
Political Ripples
Gun control advocates began calling for legislative action just after the shooting began. President Obama, top members of the Democratic party, and representatives of gun control groups joined a chorus of voices criticizing the regularity of mass shootings in the U.S. and the ubiquity of firearms.
Some lobby groups were criticized for sending fundraising emails as the shootings in San Bernardino were still unfolding. Gun control opponents were largely silent, with the majority of GOP candidates offering prayers to the victims. Thursday's NY Daily News front page, criticizing those reactions, was widely circulated on Twitter.
© 2023 Latin Times. All rights reserved. Do not reproduce without permission.