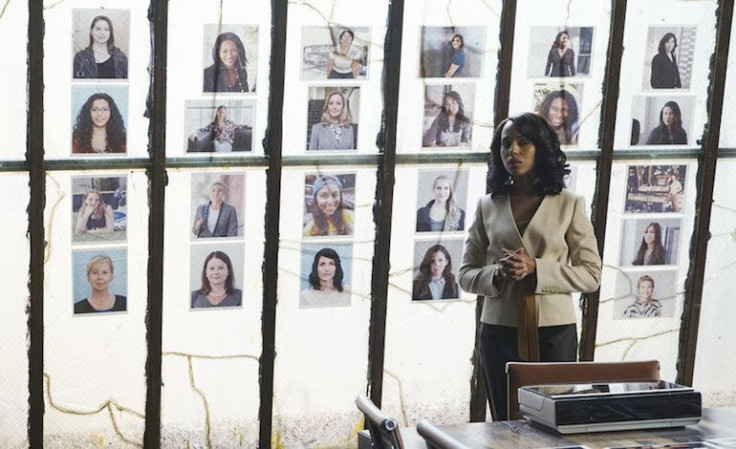 Tonight is an all-new episode of "Scandal" on ABC and we are dying to know what will happen next. If you recall, in last weeks episode "Get Out Of Jail, Free" Olivia (Kerry Washington) helped her father escape prison to save the man she loves.
ABC released a few sneak peek clips for the episode showing us some interesting details. In the first video we see Abby (Darby Stanchfield) confront Olivia about the blackmail of a senator. While in the second clip Cyrus (Jeff Perry) pulls Fitz (Tony Goldwyn) away to talk impending emergencies such as Rowan (Joe Morton) escaping from prison. Check out the clips below.
As per SpoilerTV, the synopsis for "Even the Devil Deserves a Second Chance" reads: "Fitz is focused on winning back the American people, he makes a shocking discovery. Meanwhile, OPA takes on a new client, but Olivia seems preoccupied keeping her own secrets, and Elizabeth North sets her sights on a new agenda."
"Scandal," "Even the Devil Deserves a Second Chance" will air Thursday, Nov. 5 at 9:00 p.m. EDT on ABC and will be available the next day on abc.com, Hulu, iTunes and more. ABC does offer a live stream service via its website so if you are TV-less just sign in and watch from your computer, tablet or smartphone.
If all else fails and you are truly out of options you can watch the episode live here, here and here.
© 2023 Latin Times. All rights reserved. Do not reproduce without permission.