Infectious disease expert Dr. Anthony Fauci said it is not too late for the U.S. to prevent a second wave of COVID-19 in the fall. On Tuesday, Dr. Fauci explained that while cases would inevitably continue to emerge in the coming months, the U.S. could keep the infections from becoming a "true resurgent wave" through proper response.
Dr. Fauci, who is also the director of the National Institute of Allergy and Infectious Diseases (NIAID) and a member of the White House COVID-19 task force, told reporters on Tuesday that while future coronavirus infections are unavoidable, a second wave of COVID-19 is not inevitable.
"There's no doubt that this virus is not going to disappear from the planet by the time we get to the fall and the winter, because there's considerable activity right now in the United States, even though some cities and states are going down from looking at the charts," he said.
Dr. Fauci explained that even when such inevitable cases appear in the fall and winter, it does not mean the U.S. will inevitably have a second wave of the pandemic. "It's about how we respond to prevent these infections from becoming a true resurgent wave," he said. "It's in our hands, we've got to be able to grab the bull by the horns and be prepared," he added.
The infectious disease expert also explained that a second wave does not necessarily have to be another major outbreak, saying what defines a true second wave would depend on the size of the affected community. He said the outbreaks seen in New Orleans, Chicago, and Detroit could be considered a true second wave.
"New York was a very special situation because it really got hurt very badly," he said. "God forbid, I hope we never get anywhere near seeing anything like New York again," he added.
Despite the declining number of new cases in other states, many states are dealing with daily increases in new coronavirus patients. According to Dr. Fauci, whether or not the ongoing new cases would become a second wave would depend on whether the U.S. would prepare from now through June, July, August, and September.
"We have four months to make sure we have in place the system, the test, the capability, the manpower to do the kind of identification, isolation and contact tracing as cases begin to reappear in the fall, because they will reappear," Dr. Anthony Fauci said.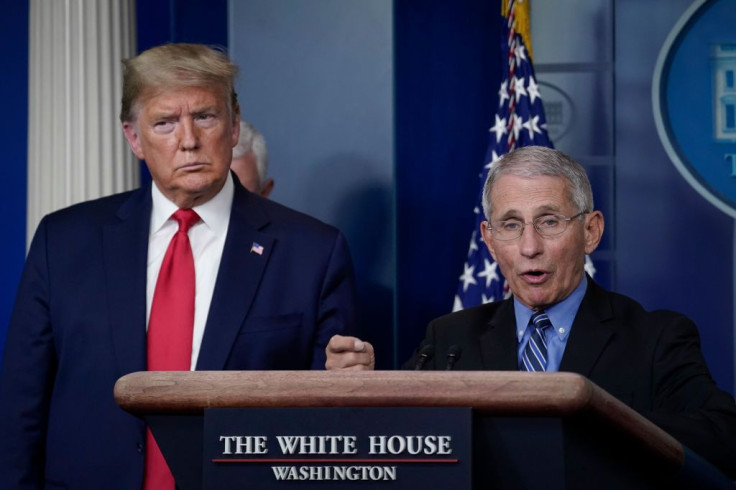 © 2023 Latin Times. All rights reserved. Do not reproduce without permission.