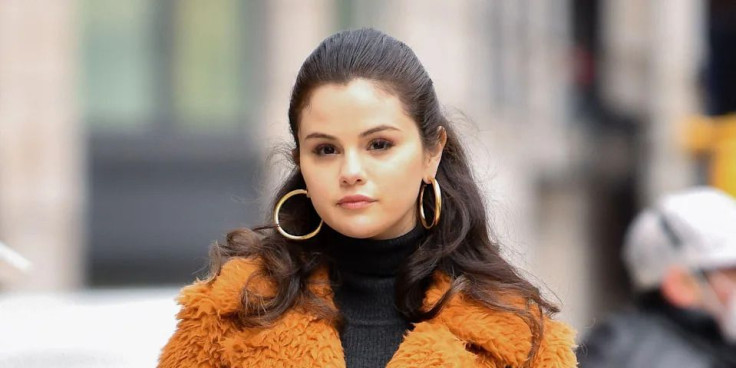 Singer and actress Selena Gomez has sent out an important message to her fans following the Hailey Bieber drama.
Gomez took to TikTok on Sunday to tell her followers to "please, please be kinder" online. She noted that her "heart has been heavy" amid her and Bieber's recent social media drama, reported Page Six.
In her make-up tutorial video, she also asked her fans to consider others' "mental health."
She thanked them and said that she loves them "all so much." She noted that she is "deeply grateful for each and every one of you humans. You make me unbelievably happy."
She wrote that her "heart has been heavy," and she only wants "good for everyone."
Her message came nearly two weeks after she announced a break from TikTok.
She wrote last month that she's going to take a "second from social media 'cause this is a little silly and I'm 30." According to her, she is too "old for this."
Before that, she was especially active on the app. She commented on multiple videos that accused Bieber of bullying behavior.
Bieber, 26, has yet to address the allegations, but her friend and fellow model Kylie Jenner spoke up after a zoomed-in photo of her and Bieber's eyebrows hit the headlines.
Social media users had speculated that the photo was shared in response to a previous clip of Gomez in which she had pointed out her too-laminated brows. But Jenner denied the claim, and said that "this is reaching." She also shared that there was "no shade towards Selena."
Gomez also agreed and said that she's a "fan of Kylie!"
According to PEOPLE, Gomez also found herself caught up in more drama with Bieber when she responded to a resurfaced clip of her mocking the singer's friend Taylor Swift.
The video showed the model on her old show "Drop the Mic." When her co-host Method Man referenced "Taylor Swift's last album," Bieber pretended to gag. She also stuck her tongue out and rolled her eyes.
Showing support for Swift in the comments section of the video, Gomez wrote that her "best friend is and continues to be one of the best in the game."
Gomez and Bieber, who is married to the singer's former boyfriend Justin Bieber, tried to make it clear to fans in October that they were on good terms when they posed together at the Academy Museum Gala, reported Elle.
The model also said in a September interview that the two had talked privately after her marriage. She said that "it's all respect, it's all love."
© 2023 Latin Times. All rights reserved. Do not reproduce without permission.