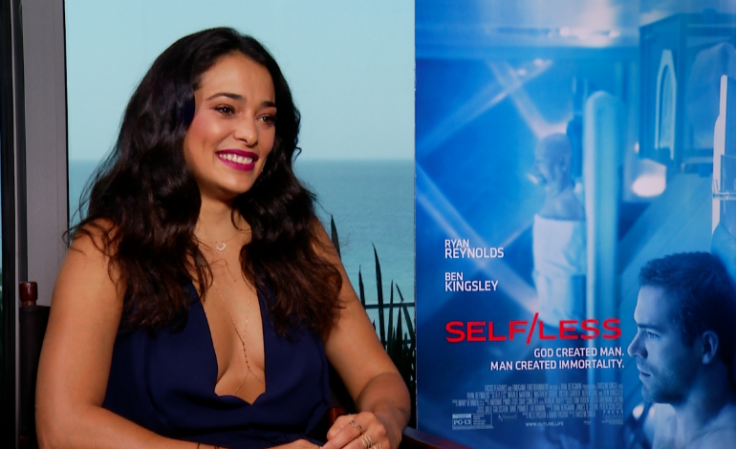 For Natalie Martinez, who once was a spokesmodel for Jennifer Lopez and starred in a Pitbull and Marc Anthony music video, taking on the role of Ryan Reynolds' love interest is quite the challenge.
The Latina actress portrays Madeline in the sci-fi thriller "Self/less" starring Reynolds and Ben Kinglsey. The movie tells the story of a wealthy man named Damien (Kinglsey) who can't defeat cancer. His only hope is a radical medical procedure called "shedding," in which his consciousness is transferred to a healthy body. Following the procedure, Damien, now called Edward (Reynolds), embarks a new life in New Orleans, but is plagued by disturbing images.
"It was challenging. I put myself in her shoes, thinking that her husband is dead and all of a sudden, he's there in her living room, " Martinez told Latin Times about her starring role. "What do you do with that situation? I want to run and hug him, but at the same time it's weird. It was definitely challenging, it was a roller coaster of emotions to play," she added."
The 30-year-old Miami-based actress of Cuban descent, encourages every body to check out "Self/less" premiering in theaters nationwide on July 10.
"Even if you're not a fan of sci-fi, it has thriller, suspense, mystery and action," she said. "One of the things I love about the film, is how intriguing it was. It makes you think that this science can happen at one point in the future."
© 2023 Latin Times. All rights reserved. Do not reproduce without permission.