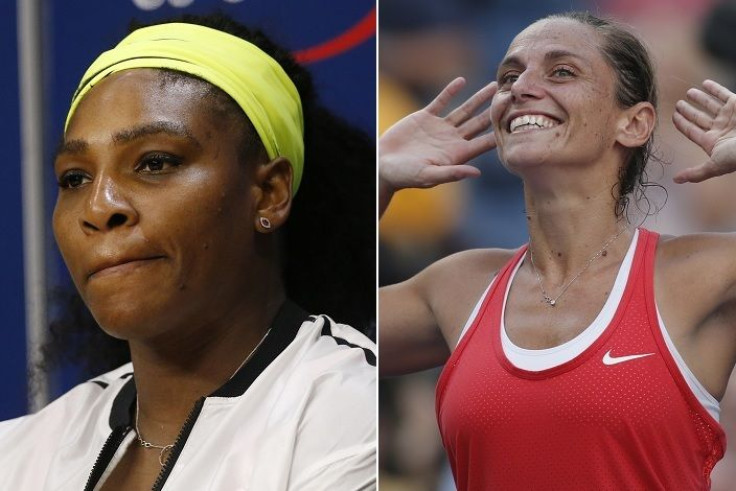 US Open Women's Semifinals; For Serena Williams's first 26 matches at major tournament in 2015, no deficit was too daunting, no opponent too troublesome, and no victory too far from reach. She was unbeaten and seemingly unbeatable nearing the first Grand Slam in more than a quarter-century. However in one of the most significant upsets in the history of tennis, Williams finally found a huge hole to climb out of, when losing 2-6,6-4,6-4 Friday at Flushing Meadows Park in New York to Roberta Vinci of Italy.
William's US Open loss is also a loss for brokers holding tickets for Saturday's Women's final. The winner of the year's first three major titles, Williams fell against Italian Roberta Vinci in the semifinals make denies Williams the opportunity at the sports first season Grand Slam since 1988. William now 33 years old beat out her older sister Venues earlier this week in the match watched around the world.
"I do not want to talk about how disappointing it is for me" Williams said at the start of a briefer, than usual news conference. "If you have any other questions, I am open for that" said.
On the other hand, Vinci had never before played in a Grand Slam semifinal. She had never so much as taken a set off Williams in four previous matchups. "Today is my day" the Italian said to reporters. Also Vinci said she told herself not to think about having Williams across the net. And Vinci's unusual style, full of slices and net rushes, kept Serena off-balance enough to cause problems and prevent the favorite American from becoming the first player since Steffi Graf in 1988 to win all four Grand Slam tournaments in a single season.
© 2023 Latin Times. All rights reserved. Do not reproduce without permission.