A South African judge has sentenced a serial killer female cop to six life sentences and 95 years behind bars on Friday for the murders of her ex-flame and five relatives in a chilling scheme to cash in insurance claims.
Last month, the court found Rosemary Ndlovu, 46, guilty of killing her cousin, sister, niece, nephew, and another relative, as well as her boyfriend, between 2012 and 2018, according to The Standard Media.
The murderer first targeted her cousin, Witness Madala Homu, in March 2012, which subsequently saw the consecutive deaths of her sister, boyfriend, niece, and two nephews. Her last victim was Brilliant Mashego, who died in January 2018.
The woman had poisoned her sister by lacing her tea and then ultimately choked the victim to death when the poison failed to work. As for the other murders, investigators revealed that Ndlovu hired men to ambush her relatives before ordering them to shoot or bludgeon the victims to death.
Ndlovu was also found guilty of attempting to kill her mother, another sister, and that sister's five children. Investigations into her case further revealed how she had systematically secured life and funeral insurances for her victims before having them killed.
The court was then told that Ndlovu collected an estimated $95,000 in insurance claims from her bloody scheme.
In addition to the six life sentences for murder, Judge Ramarumo Monama moved to slap her with an extra 95 years in prison for incitement to murder, attempted murder, and insurance fraud. He noted the serial killer needed to be removed from society for a very long time.
"The accused monetized the lives of her relatives. She saw them as a commodity," Monama said. "The lawlessness in which she carried out her criminality threatens the very existence of society."
The judge also noted the irony of Ndlovu being a cop while committing her crimes, according to News 24.
"She acted in distinct contradiction of the expectation held for police officers," he added.
Before leaving the courtroom following the verdict, the woman threatened a witness while pointing at them.
"I will spend this Christmas in jail but next year, I will be out. I will be back. You will see," she reportedly said in Tsonga, Sowetan Live noted.
In 2018, police successfully apprehended the criminal before she could complete plots against her mother and her sister's family after one of her hired hitmen tipped off authorities that she was planning to burn down another sister's house.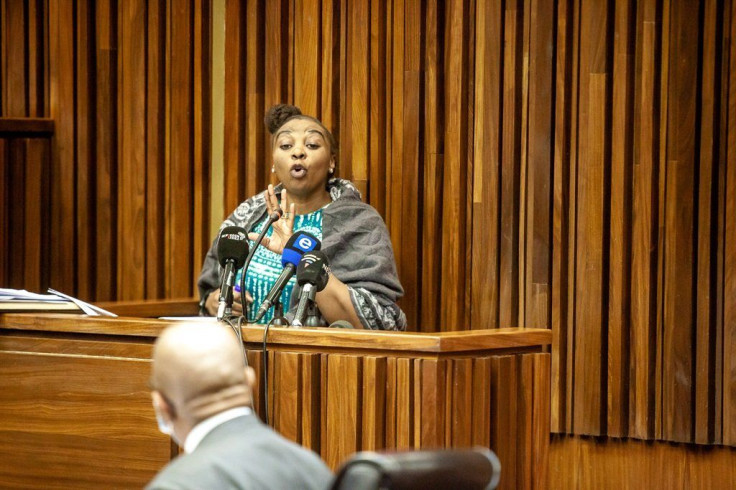 © 2023 Latin Times. All rights reserved. Do not reproduce without permission.