The Federal Bureau of Investigation has continued to reveal new harrowing evidence on the case of notorious killer Israel Keyes in hopes of identifying more unknown victims of the convicted serial rapist and psycho killer nearly a decade after his death in 2012.
Keyes, who hailed from Richmond, Utah, planned his murders meticulously to avoid detection in nearly every region of the U.S. despite picking his victims, at least 11 of them, at random.
One of them was 18-year-old Samantha Koenig, his last known victim, and a barista in Anchorage who disappeared in the evening of Feb. 1, 2012, during her night shift at the roadside espresso stand in Alaska. The workplace's security camera captured the entire ordeal.
After raping and killing the teen victim, the assailant had brought her remains to his rented home. To extort ransom money from the girl's family, Keyes confessed to taking the woman's frozen body out of the refrigerator in his shed, applying makeup on her face, braiding her hair, and sewing her eyes open using a fishing line to fake a proof of life.
He then held a local newspaper dated Feb. 13, 2012, next to her face, took a grainy Polaroid, and sent the ransom photo to her loved ones, demanding $30,000 in exchange for her safety, reported the Daily Star.
Koenig's family swiftly transferred the ransom money, unsuspecting of the ruse, convinced their daughter was still alive. Upon receipt of the money, the psycho killer proceeded to chop up Koenig's body and threw her remains into Matanuska Lake to avoid leaving a trace of his crime.
Following the 18-year-old barista's brutal death, Keyes went on to enjoy a two-week cruise with his family in the Gulf of Mexico, as if no such horrendous crime had occurred.
The FBI's dive team recovered Koenig's body on April 2, 2012, at Matanuska Lake in Alaska after 10 hours of delicate and tedious operations.
The former soldier's modus operandi was to fly to a different area of the country and rent a vehicle, paying for gas, supplies, and hotel stays only in cash so he won't leave any digital trace for police to track him down.
The killer was also fond of planting his "murder kits," which often contained items like shovels, plastic bags, money, weapons, ammunition, and bottles of Drano, in remote areas like parks, campgrounds, walking trails, or boat docks, silently waiting for someone to prey on.
However, Keyes' spending on the victim's ATM card, which had since been tracked by police following Koenig's disappearance, allowed authorities to trace his location more than a month later in March 2012, CBS News noted.
Authorities located the 34-year-old Alaskan man driving a rented car in the Lower 48, about 4,000 miles away in Texas, and seized him on the spot over the woman's disappearance. They also retrieved the victim's mobile phone and the debit card used to make the transaction in his possession.
Two weeks after his arrest, Keyes finally revealed the harrowing details from when he schemed his abduction of the barista to the moment he murdered her. Police said the accused confessed to at least eight murders and several bank robberies as well, the New York Post reported.
Law enforcement suspected that Keyes had robbed 20 to 30 houses across the U.S. and murdered at least 11 people in America at random. The man reportedly drew chilling pictures of 11 skulls, believed to be his recent victims at the time, using his own blood. More appalling murders abroad are not being ruled out by authorities.
Keyes committed suicide in his at the Anchorage Correctional Complex jail cell on Dec. 2, 2012, via self-inflicted wrist cuts and strangulation. He left a blood-soaked sick suicide note titled "Ode to Murder," noting in the piece that he was disgusted by other people's lives, sparking the urge to end their lives.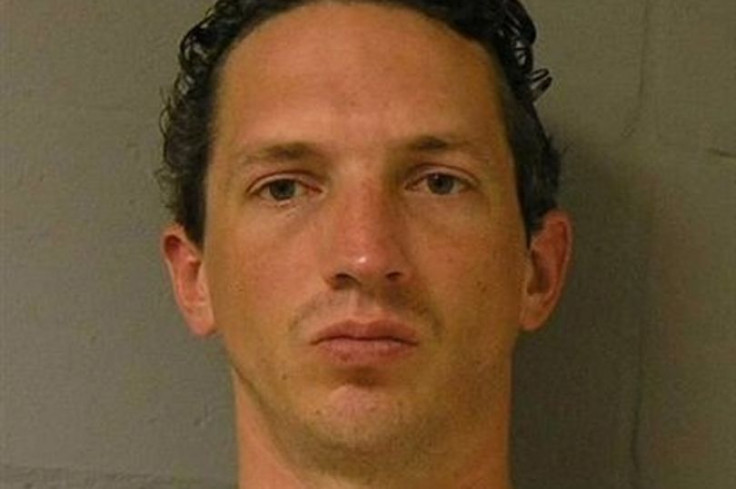 © 2023 Latin Times. All rights reserved. Do not reproduce without permission.