A former football star player at Delbarton School in Morris County, New Jersey is seeking damages of more than $50 million following a bombshell revelation that three monks of a Catholic institution allegedly raped, sodomized, and sexually abused him more than 150 times as a teenager in the 1970s. He believes he was targeted because he's Black.
Rodney Baron, 13 and 14 at the time of the sexual crimes, claimed he would be frequently punished for minor infractions that white students could easily dodge in the years 1977 and 1978. Baron and his brother were reportedly ostracized in the institution because they were the only Black students, instructed to be "exceptionally obedient" because of their race, according to the NJ.
The lawsuit slaps sexual abuse allegations against three deceased Order of St. Benedictine monks Reverend Manus Duffy, math teacher Brother Jonathan Michael Hunt, and headmaster of discipline Reverend Bruno Ugliano, a former headmaster of the Morristown school named in prior complaints.
In a sickening pattern of abuse, math teacher Hunt would allegedly follow the victim, a seventh-grader at the time, into the boys' bathroom during class hours to fondle the boy and caress his penis while pretending to help the victim go to the bathroom.
The abuse then escalated into Hunt forcing oral sex and masturbation on the young Baron, the latest lawsuit filed in Superior Court detailed in a series of similar lawsuits filed against Delbarton.
The plaintiff was also raped twice by Duffy, then assistant headmaster at Delbarton School, during an overnight retreat on the New Jersey Shore. The abuser, who called himself a modern "cool" priest, would frequently sexually assault the victim in the men's bathroom as well as in the office of the headmaster of discipline, masking his visits as punishments for minor infractions.
Baron noted that he regularly got punished for being tardy at school, with Duffy taking "a perverse pleasure and pride" in disciplining the boy, New York Post reported. He recalled being sent multiple times to the office of Ugliano, who also joined in on the abuse with forced masturbation and oral sex.
The recurring abuse ultimately led to emotional distress and affected Baron's relationships, triggering "destructive and dysfunctional behaviors" such as substance abuse. The lawsuit further asserted that the victim suffered depression and developed shame and anger issues over the years. The legal complaint is seeking damages of more than $50 million from the institution.
St. Mary's Abbey and the Catholic order of Benedictines of New Jersey, which runs Delbarton, now face 21 lawsuits. All but one was filed after the state suspended the statute of limitations for civil sex abuse complaints for two years in December 2019.
"St. Mary's Abbey has always cooperated with local law enforcement on any matter that has been brought to its attention. We encourage anyone who has been abused to come forward at this time and file your claim so that the process can begin," St. Mary's Abbey told Patch in an email.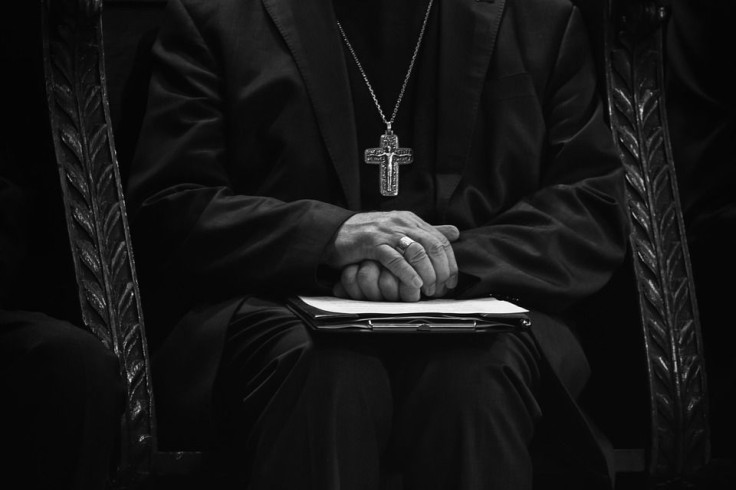 © 2023 Latin Times. All rights reserved. Do not reproduce without permission.