On Wednesday, Nov. 30, it has been reported by the Dominican Ministry of Public Health that there is an increase in positivity for COVID-19 in the last two weeks, where the omicron XBB.1 subvariant is the predominant one, however, the severity of the disease has not been significant, Diario Libre Reported.
Eladio Pérez, Vice Minister of Collective Health, emphasized that the Health agency had predicted an increase in cases in previous weeks.
The National District and the province of Santo Domingo, which make up the metropolitan region, have the most cases registered while municipalities have not reported a single positive case.
"The Ministry of Health has a comfortable response capacity to any situation that may arise, each Provincial and Area office has the number of tests available and, if demand increases, the availability of tests will also increase," Pérez added.
Ronald Skewes, the director of epidemiology, stated that 276 new positive instances of Covid were reported in the most recent bulletin, out of the 2,954 samples processed in the previous day, and the positivity rate over the previous four weeks is 4.14%. There are currently 1,796 registered active cases. There are 35 internal patients in the hospital, 31 of them are in regular beds and four are in the intensive care unit.
According to Skewes, there had been a surge in positive cases over the previous two weeks and the National District had reported an incidence of 3.2%. The age range of 20 to 39 years registered the highest positivity.
A specialist from the Doctor Defilló National Laboratory, Dr. Isaac Miguel Sánchez, pointed out that this organization has boosted the sequencing of tests, moving from 46 to 96 each day, with the omicron XBB.1 subvariant being the prevalent one with 63.74% of the tests.
Ada Luca (Luchy) Vargas, the director of Immunopreventibles by Vaccines, requested to finish the vaccination process in order to be immunized and lessen the consequences that the various versions that are circulating may produce.
He claimed that a total of 16,132,440 doses of the COVID-19 vaccine have been administered to the population thus far, with 7,295,993 being administered as part of the first dose, 6,065,999 as part of the second dose, 2,499,887 as part of the third dose, and only 270,561 as part of the fourth dose.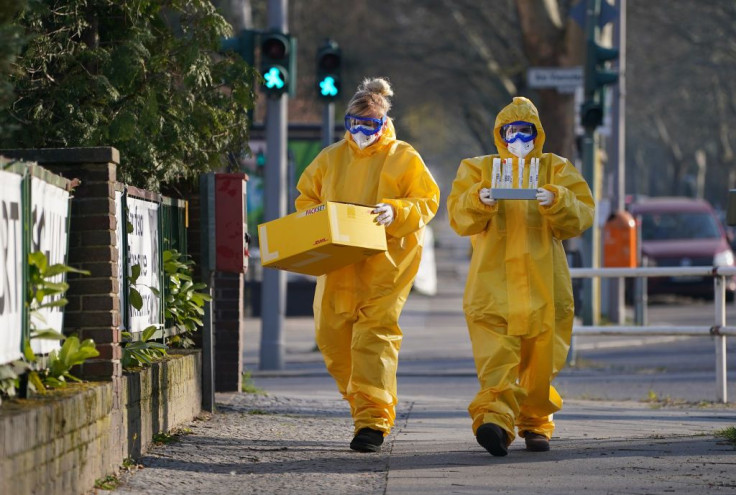 © 2023 Latin Times. All rights reserved. Do not reproduce without permission.