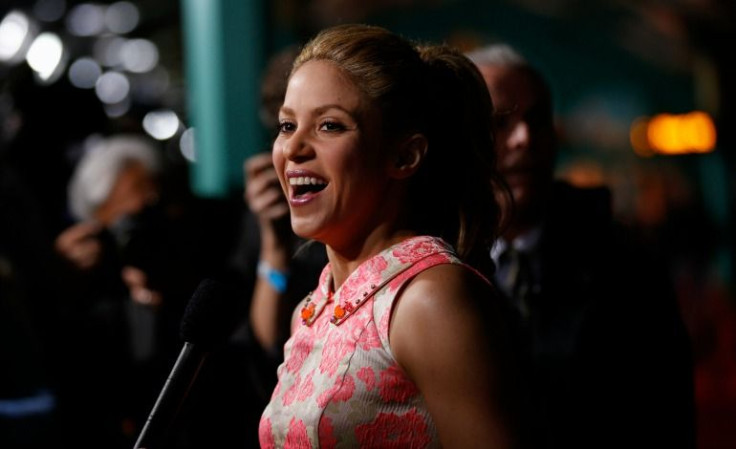 Shakira is making the rounds with her new jam "La Bicleta," a catchy urban/vallenato tune by Carlos Vives in which she is a featured collaboration. The track, which is part of Vives' upcoming album, is the perfect jam for the summer! Meanwhile, a business in France has the perfect summer treat inspired by the Colombian songstress.
La Martiniere, an ice cream shop in France, is making headlines after introducing their very own and unique flavor inspired by the "Hips Don't Lie" singer. "This is not a common ice cream in France," said owner Francois-Xavier Cathala, who took over his family business in 2002, according to Reuters.
Cathala was inspired to create a Shakira-inspired flavor after he found out the Spanish National Team would visit the country. He linked Spanish soccer star Gerard Piqué to the Colombian singer and "Voila!" the ice cream was born. "The reason we produced it was to welcome the Spanish team on the island," he told Reuters, insisting that the French look at it and they are captivated by the flavor.
The main ingredients in the ice cream are milk, a lot of creme fraiche and different kinds of sugar. "We decided to add a little bit of 'dulce de leche' as a wink to Shakira, the partner of Gerard Pique," expressed the shop's owner to Reuters.
"The Spanish players come quite often when they have some time off. Several of them came and one of them was Pique. He liked our hazelnut ice cream," he added, noting that he even considered to add pork sausage chorizo as one of the ingredients.
Although the Shakira-inspired ice cream sounds delish and perfect for this hot summer weather, we must note that we were expecting a more tropical flavor in representation of Shak's Colombian roots. Maracuya, guava or pitahaya, perhaps?
© 2023 Latin Times. All rights reserved. Do not reproduce without permission.