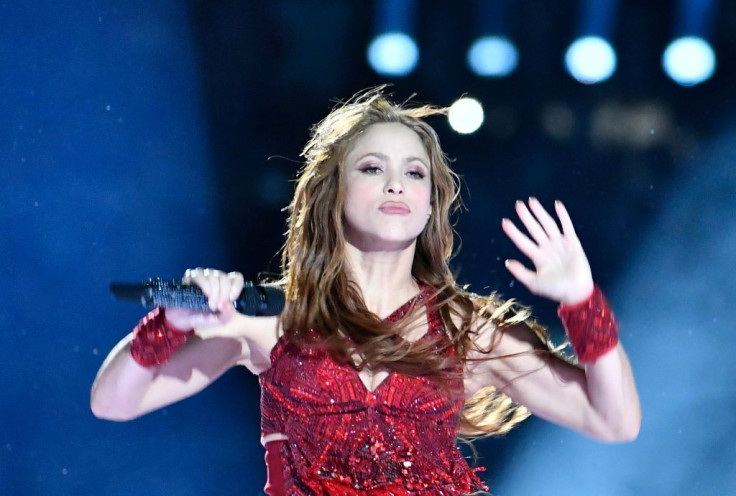 Shakira, the 46-year-old singer, and Jimmy Butler, the 33-year-old Miami Heat basketball player, were recently seen having a quiet dinner together in London at Novikov Restaurant & Bar.
They arrived separately around 10 p.m. and later left separately, just minutes apart at around 1:30 a.m. Shakira was escorted to her car by Butler's security team.
According to a source, the pair appeared to be comfortable and relaxed during their time together at the restaurant. They were seen enjoying sushi and cocktails while creating a cozy atmosphere.
The reported dinner date between Shakira and Jimmy Butler follows earlier speculation by fans about a possible romantic connection between the two.
This speculation arose after Shakira's relocation to Miami, Florida, and their interactions on Instagram. Shakira has been seen attending several of Butler's basketball games, adding to the intrigue.
In late May, during the Miami Heat's playoff series against the Boston Celtics, Shakira further fueled the rumors by sharing an acrostic poem on her Instagram Story.
This activity intensified the speculation surrounding their relationship and captured the attention of fans and the media alike.
"Heroic, Extraordinary, Awesome, Team," she wrote, spelling "HEAT."
According to recent news, singer Shakira and NBA star Jimmy Butler were seen having a dinner date in London at Novikov Restaurant & Bar.
They arrived separately and left separately later in the night, with Butler's security team escorting Shakira to her car. Inside the restaurant, sources mentioned that the two appeared to be cozy as they enjoyed sushi and cocktails.
Speculation about a potential romance between Shakira and Butler had started earlier this year, especially after Shakira's move to Miami.
They had engaged with each other on Instagram, and Shakira attended some of Butler's basketball games.
Shakira further fueled the rumors by posting an acrostic poem on her Instagram Story, spelling "HEAT" during the Miami Heat's playoff round against the Boston Celtics.
Butler has been previously linked to Shay Mitchell and Selena Gomez, and he has a daughter with his ex, Kaitlin Nowak, ET reported.
Shakira announced her separation from her long-time partner Gerard Piqué a year ago, with whom she has two sons. Recently, Shakira's sons appeared in her music video "Acróstico," which showcased the theme of their parents' separation and Shakira's love for her children.
In May, Shakira was spotted on a night out with her children, along with newly single Gisele Bündchen and her kids, Benjamin and Vivian. This gathering occurred after Gisele's split from Tom Brady.
Shakira's recent dinner with Jimmy Butler coincides with her upcoming recognition as an "Agent of Change" at Univision's Premios Juventud.
This award acknowledges Shakira's philanthropic efforts in children's education, nutrition, and the arts.
Univision highlighted her dedication to female empowerment within these causes and recognized her organization, Fundacion Pies Descalzos (Barefoot Foundation), which works towards providing education for underprivileged children in Colombia.
"My dream is to be able to continue growing and make many more schools, get more resources from both the government and the private sector, and that every day more people understand that education is really that 'Agent of Change,'" Shakira told TV presenter Alejandra Espinoza in an interview.
"We have also seen it, I have seen it with my own eyes, since we started working with the foundation, we have accompanied children who live in conditions of extreme poverty and conflict and they are children who today are already adolescents, who have graduated and they're in college. They've transformed their lives and they have left or at least manage to have the opportunities or the tools to get out to, break that vicious circle of poverty."
© 2023 Latin Times. All rights reserved. Do not reproduce without permission.