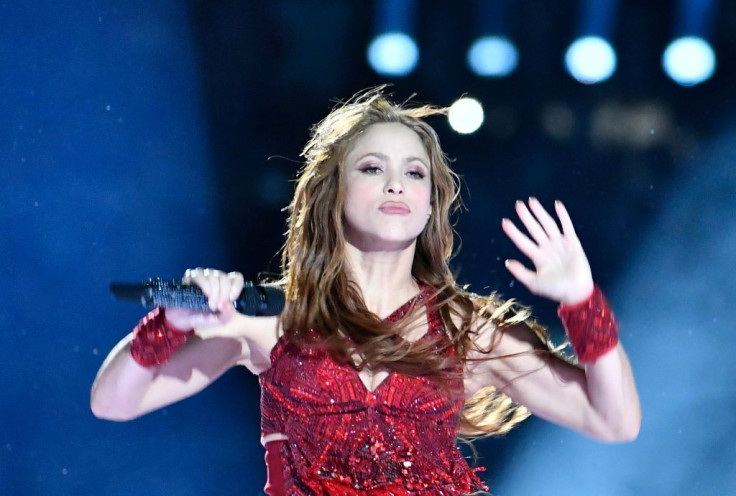 Shakira, a Colombian musician, is apparently "pleading" with Tom Cruise to quit chasing her. When Shakira and Tom were sighted together at the F1 Grand Prix in Miami earlier this month, romance rumors began to circulate.
When Shakira and Tom Cruise were seen together at the Miami F1 Grand Prix, their admirers speculated that a romance between the two may be developing.
According to the Spanish news site Marca, Cruise told his buddies that he felt a connection with the Colombian beauty and was "absolutely mesmerized" by her.
The Top Gun Maverick actor allegedly gave Shakira flowers but was disappointed to learn that she wasn't in the market for a relationship at the time.
Given that she is no longer married to Milan and Sasha's father, Gerard Pique, it seems sense that Shakira is concentrating on her children.
The singer has been "begging" Tom to stop making out with her, a source informed Heat magazine. The insider also said that Tom felt "giddy" after seeing Shakira for the first time, much as he did after meeting his ex-wife, Katie Holmes.
"She doesn't want to embarrass or upset him, but there's no attraction or romance on her part - she was just being friendly," the source added.
Although flattered, she is not interested. According to reports, Shakira sent Tom a "polite message" about the situation.
The couple was seen together at the F1 Grand Prix, where they hung out in a separate hospitality area, reports Pinkvilla.
Tom and Shakira were seen in a candid moment talking animatedly when they met. To to a source who talked to US Weekly about the outing, "Shakira had a great time hanging out with Tom at F1, but she has no interest in dating him."
The insider continued, "After splitting from her longtime partner Herard Pique, the singer has decided to take a break from dating." They said that she described Tom as "really nice" and said she "enjoyed his company."
"Shakira has seen the online rumors that Tom has been courting her — and how fans are chiming in with their opinions — but she thinks it's hilarious because it's just not true. She had a fun time when they chatted, but that's as far as things have gone," the source added.
© 2023 Latin Times. All rights reserved. Do not reproduce without permission.