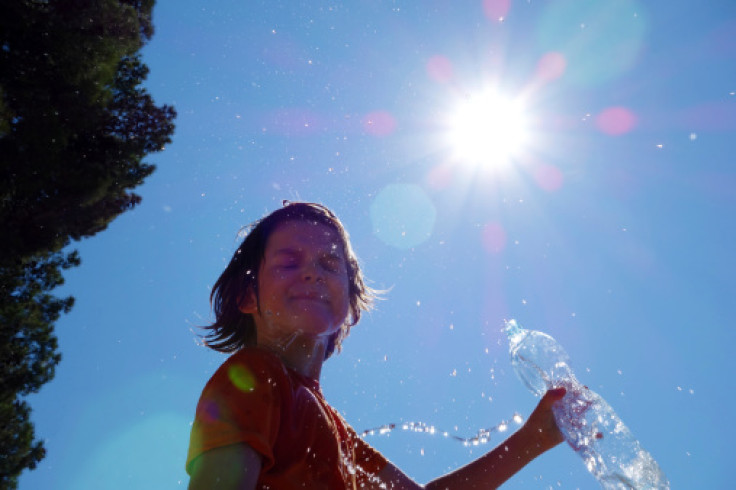 On Monday, Shanghai, a city in China, experienced its highest May temperature in over a century, reaching a record-breaking 36.1 degrees Celsius (nearly 97 degrees Fahrenheit).
State media reported that the previous highest May temperature of 35.7 degrees Celsius (96.3 degrees Fahrenheit) was initially recorded in May 1876 and has only been matched on three other occasions, including in 1903, 1915 and 2018.
The exact commencement date of temperature record-keeping in the city remains unknown.
According to the Shanghai Meteorological Department cited by state media CCTV, the record-breaking heatwave occurred in the Xuhui district of the city.
Earlier on Monday, the Shanghai Meteorological Department issued the first high-temperature alert of the year as temperatures in the city exceeded 35 degrees Celsius (95 degrees Fahrenheit) for three consecutive days.
This event follows a previous heatwave in July, during which residents in China sought relief from the heat by taking refuge in air raid shelters and public fountains.
Throughout the entire year of 2022, Shanghai registered a total of 50 days with temperatures surpassing 35 degrees Celsius.
Currently, Shanghai has a yellow temperature alert level, which is the lowest among the three tiers.
If the maximum temperature is predicted to exceed 37 degrees Celsius within 24 hours, an orange warning is issued. A red warning is issued when temperatures are anticipated to go beyond 40 degrees Celsius within the next 24 hours.
This occurrence coincides with a series of record-breaking high temperatures observed in Asia, including Vietnam, Laos, and Thailand's capital, earlier this month. Experts attribute the intense heat to a combination of a smoggy season, leading to heightened pollution levels.
Scientists have warned that heat waves are set to get worse as the impacts of the human-caused climate crisis accelerate, CNN reported.
According to Wang Hua, director of the marine forecasting and monitoring division at China's Ministry of Natural Resources, the rise in sea levels has quickened and the temperature of China's coastal waters has also increased dramatically as a result of global warming.
Along this shoreline stands Shanghai, the most wealthy and developed metropolis in the whole nation.
The destruction of coastal ecosystems and the disappearance of tidal flats are just two long-term repercussions of increasing sea levels along the Chinese coast during the past four decades.
According to Wang, they have also had an impact on groundwater supplies and enhanced the harm storms, floods, and salt tidal incursion inflict.
© 2023 Latin Times. All rights reserved. Do not reproduce without permission.