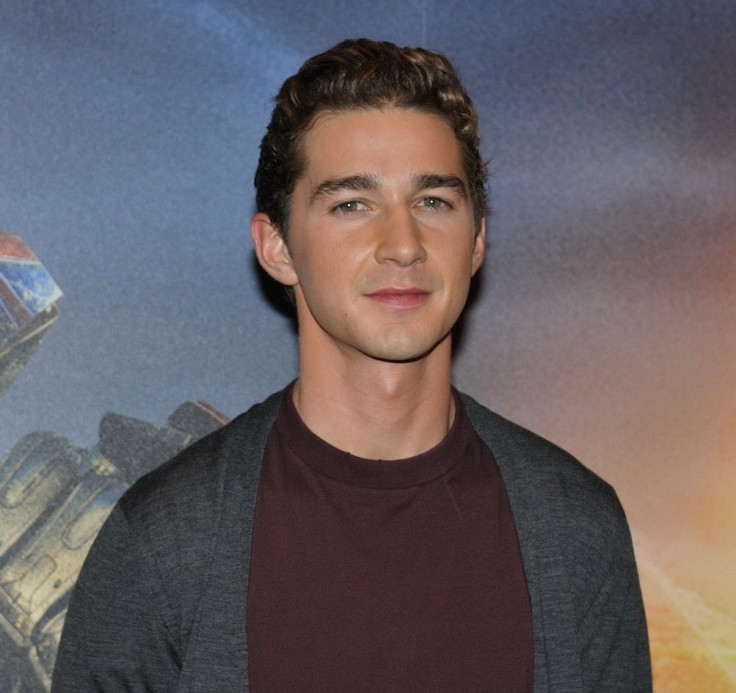 "Transformers" star Shia LaBeouf knew the government was listening to our cellphone conversations way before the rest of us. But, because he's Shia LaBeouf, we didn't listen.
RELATED: 'The Voice' Season 4 Episode 28 Tonight: When And Where To Watch Top 5 Live Eliminations [VIDEO]
While promoting his 2008 thriller "Eagle Eye," the actor told Jay Leno that the film's FBI consultant revealed some of the government's spying secrets to him. LaBeouf didn't believe them to be true, until the consultant played a racy convo from the actor's past.
"He [an FBI consultant] told me that one in five phone calls which you make are recorded and logged," LaBeouf told Leno. "And I laughed at him, and then he played back a phone conversation I had had two years prior to joining the picture [Eagle Eye]... And it was one of those 'What are you wearing?' kind of things."
RELATED: 'Game Of Thrones' Will Run For 7 Seasons, But When Will 'Winds Of Winter' Be Released?
LaBeouf was told about the inner workings of the U.S. government two years prior to filming his 2008 film "Eagle Eye."
"I remember talking to an FBI consultant telling me that they can use your ADT box to get the stuff going on in your house. Or that they can use OnStar to shut your car down."
RELATED: Beyoncé And Jay-Z Give Kim Kardashian A $12,000 Swarovski Crystal-Studded High Chair
Conspiracy theories such as this one have always been around, whether it is true or not is yet to be determined. But ask the question, why would Shia Labeouf lie?
Watch the creepy and uncanny interview between Leno and LaBeouf below.
© 2023 Latin Times. All rights reserved. Do not reproduce without permission.