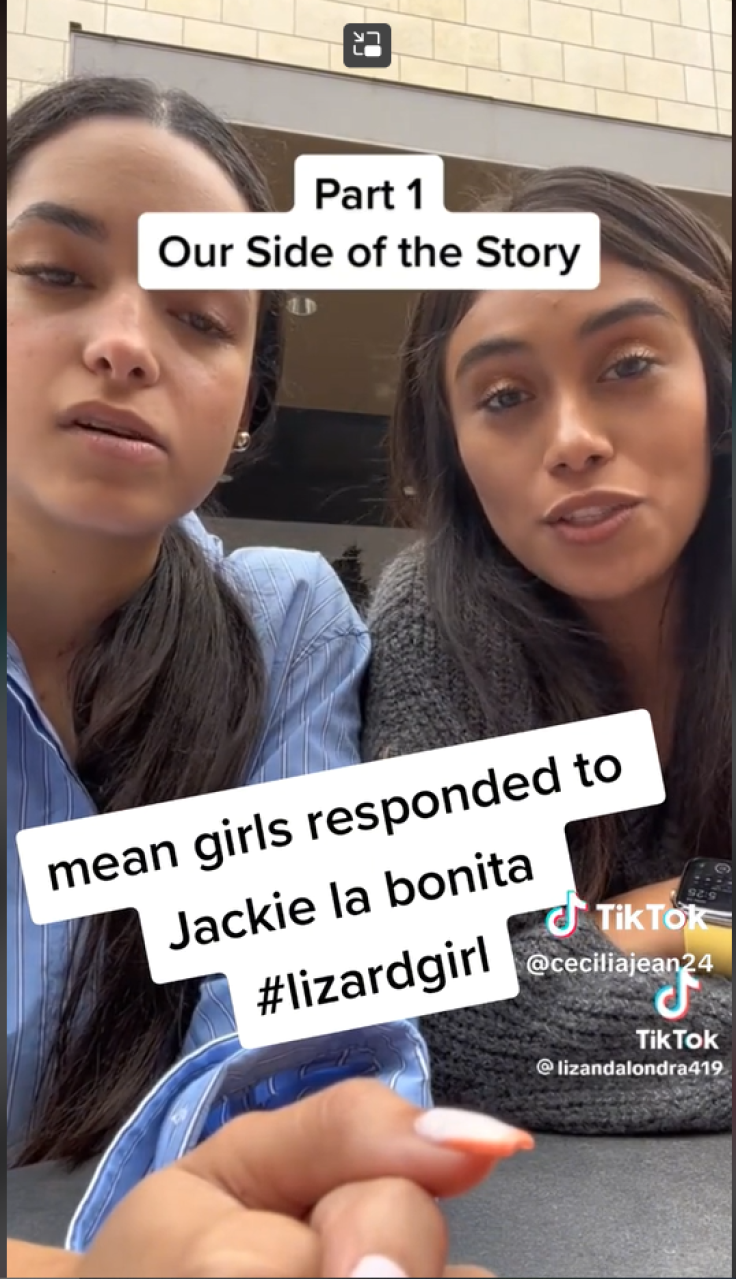 Bats, Bases, and Drama!
Three days ago, Jackie La Bonita, a content creator with over 248.6k fans on social media hailing from Texas, gained major attention after posting a video of two girls, later identified as Litzareli Madrigal and Alondra Poullete, at the Houston Astros game mocking her.
The video has since gained much traction online and has many Latina women opening the discussion on respect within the community. Hispanics are known to be a tight knit community, and for us to be disrespectful to each other gives every other race the okay to do that to us [Hispanics].
"Well not only are they Hispanic and should have support and respect amongst each other within the community but the fact that women are doing that to other women within the community is disheartening and heartbreaking", Latina businessowner Tiffany Espericueta said.
The unfortunate event blew up so much that Madrigal and Poullete made an apology video, informing everyone on their side of the story.
The two girls went on to defend their reasoning behind acting the way they chose to towards Jackie La Bonita by stating they felt as if they were "being harassed by a man" after "being put on the big screen prior to the game starting."
"The flicking off wasn't aimed towards her [Jackie La Bonita] just want to specify, the flicking off was aimed towards the camera..."
A few others continued joining in on the issue involving the three women, including two exes of the girls. One defending them, and the other alleging that one of the girls bullied him "a lot".

"If Hispanic women are doing that to each other what are we supposed to expect from other races and gender identities?" Espericueta said. "The girl [Jackie La Bonita] trying to take pictures is showing confidence and the girls behind are bringing her down for it. That's where body issues/dysmorphia, self-hate and other personal issues stem from."
Should this be a moment to be kind and create a space to be able to talk about Latina women putting each other down? What comes from bullying a bully? Is there not a line between calling out the girls on their actions and holding them accountable, and then being just as bad?
"I feel like the best reaction would be to learn from it and do better for other people, showing one bad apple doesn't mean all apples are bad," Espericueta said
© 2023 Latin Times. All rights reserved. Do not reproduce without permission.