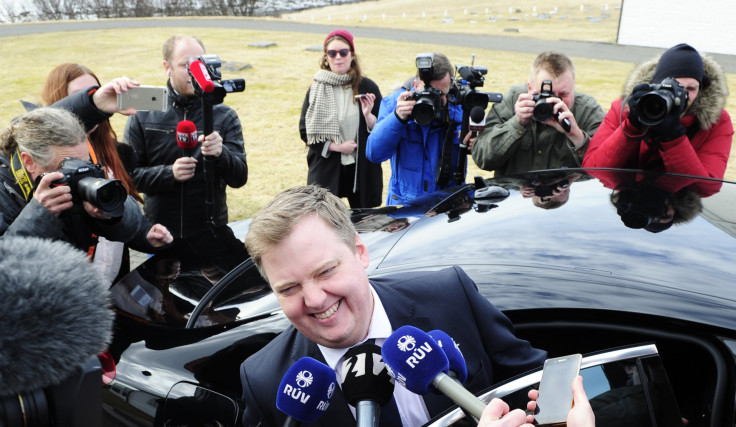 Last Sunday marked an important day for the world, for journalism and for society's rights to be informed. A massive leak of 11.5 million tax documents, called Panama Papers, coming from Mossack Fonseca exposed the secret offshore dealings of almost 140 politicians and celebrities, including Iceland's Prime Minister Sigmundur David Gunnlaugsson, as well as soccer superstar, Barcelona forward Lionel Messi.
Specifically in Gunnlaugsson's case, the leaked documents from the Panamanian law firm Mossak Fonseca, showed that his wife owned an offshore company which had big claims on collapsed Icelandic banks. For this reason, the Prime Minister is resigning, making him the first of several other casualties to potentially come from the leak.
Mass street protests took place, pressuring Gunnlaugsson to step down after the reveleations, while he went to discuss the matter to the president's residence in Reykjavik.
Sigurdur Ingi Johannsson, leader of his Progressive Party told the press they will be suggesting a coalition with the Independence Party, and that he would most likely become the next Prime Minister.
The investigation into the documents by more than 100 media groups, including teams from the Guardian and the BBC in England, Le Monde in France, Proceso and Aristegui Noticias in Mexico, and La Nación in Argentina, to name a few, have described it as the biggest-ever international journalism cooperation of its kind.
Amongst other current heads of state who have been affected by the scandal are Argentinian President, Mauricio Macri, Russian President Vladimir Putin (through his aides), Mexican President Enrique Peña Nieto (through his "favorite contractor"), British Prime Minister David Cameron (through his late father) and Ukrainian President Petro Poroshenko.
However, the firm in question says offshore companies are available worldwide and are used for a variety of legitimate purposes. "If we detect suspicious activity or misconduct, we are quick to report it to the authorities," it said. "Similarly, when authorities approach us with evidence of possible misconduct, we always co-operate fully with them."
© 2023 Latin Times. All rights reserved. Do not reproduce without permission.