As the situation in Mazar-i-Sharif airport escalates into a diplomatic nightmare, women in the area are fearing for their lives as members of the Taliban harass single mothers who have chosen or been forced to stay in the country.
An Afghan woman, now in London, recalled how she fled from Afghanistan to escape the Taliban's attempt to take her kid away from her, according to The Guardian.
"The day after the fall of Mazar-i-Sharif, my brother-in-law showed up at my father's house, where I lived, with Taliban fighters demanding to give them my daughter," she said.
She took her daughter and escaped to Kabul inside sacks of flour, where she then went from embassy to embassy attempting to look for a way out of the country. Eventually, she was able to get on a flight out of the country with the help of her sister in the United Kingdom.
"I managed to leave Afghanistan after so much hardship. I'm so happy that my daughter is with me," she said.
Another single matriarch, a 28-year-old single mother of three, has resorted to going into hiding in Kabul after being harassed by her vengeful ex-husband who has used his ties to the Taliban to harass and terrorize her into giving up her children.
"My ex-husband is a member of the Taliban now and is trying to take my children away," the abuse victim related. "My father's house is surrounded. They're constantly harassing them, looking for me and my children. He wants to use any opportunity he gets."
The situation in Mazar-i-Sharif has escalated into a diplomatic debacle as up to 1,300 people are stuck in the airport waiting for the United States to take them out. The Biden administration claims that they do not have the on-ground resource to take out the people waiting, al-Jazeera reported.
"We do not have personnel on the ground, we do not have air assets in the country, we do not control the airspace – whether over Afghanistan or elsewhere in the region," a State Department spokesperson said.
As the people on the ground spend more time waiting to escape Taliban rule, some officials in the government claim that the Biden administration is dragging the situation around instead of taking decisive action.
"The problem is the US government. All the State Department has to do is make a phone call and these people will be able to leave immediately," Eric Montalvo, a lawyer helping people in Afghanistan get out, said.
Among those waiting to leave Mazar-i-Sharif are girls from Hazara, an ethnic minority that the Taliban repressed during their first rule that ended in 2001. All are young, between the ages of 16 to 23.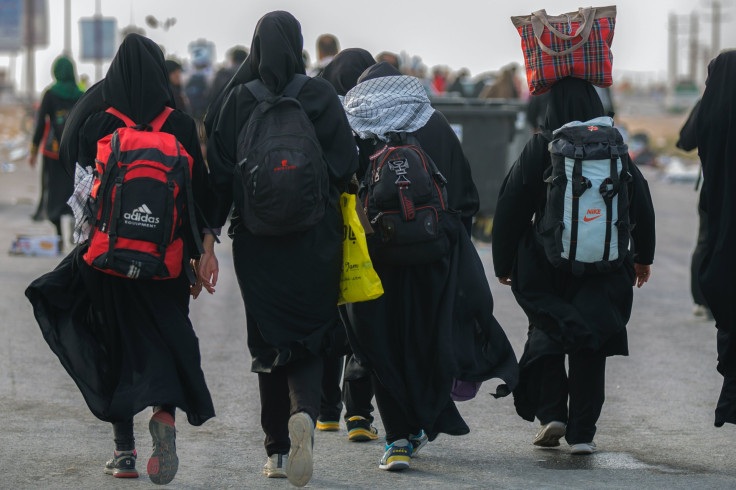 © 2023 Latin Times. All rights reserved. Do not reproduce without permission.