Three sisters in Oklahoma were slapped with prison sentences on Friday, April 8, after they attempted to kill the baby daddy and new wife of one of the siblings in the hopes of gaining full custody of their child.
Twenty-nine-year-old Tierzah Mapson, 25-year-old Elisa Mapson, and 33-year-old Charis Mapson have been given sentences between 60 to 120 months in prison after they collaborated together in planning the death of Tierzah's former partner and baby daddy due to custody issues for the child the former couple shared, according to the New York Daily News.
The Mapsons reportedly fired at the victims through a hill in Arizona after luring the couple into the area and stalling for time by faking an illness for the child. The bullet struck the man in the shoulder, but the couple were able to take cover in a store as the sisters shot a barrage of bullets aimed at the two, the Daily Beast reported.
The sisters denied the charges, as well as rebuffed being in the area at that time, but Tierzah's white van was seen at the spot where the assailants shot from. She continued to deny the charges, saying that a stalker had stolen her van at the time of the attempted murders.
Among the things that police officers found in their investigation is a to-do list note on Tierzah's phone detailing her plans of killing the couple, as well as hundreds of text messages between the sisters discussing the planned murder outright.
Tierzah and Elisa were taken into custody in California over a year after the incident occurred, with a reportedly "brief" struggle between police officers during her arrest. Charis was also arrested later on by police officers.
The three were convicted of conspiracy to commit interstate stalking and discharging of a firearm in furtherance of a crime of violence and two counts of stalking, with Tierzah receiving additional convictions for interstate domestic violence. Tierzah received a 60-month sentence while the other two sisters each received a 120-month prison sentence.
"I applaud the sentences handed down today, as the Mapsons showed no regard for human life as they carried out their conspiracy," Johnnie Sharp, Jr., an FBI Special Agent, said about the case. "This case is a perfect example of how law enforcement can combine resources and efforts to bring violent criminals to justice."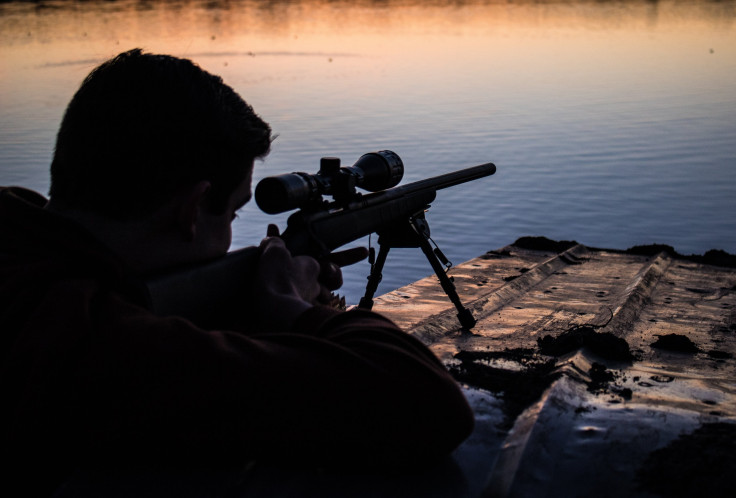 © 2023 Latin Times. All rights reserved. Do not reproduce without permission.