When a Sunshine Coast worker went to sit on a toilet seat, he heard a loud hiss and discovered a big snake curled around the toilet's base.
Stuart McKenzie, the Sunshine Coast Snake Catcher, related the terrifying incident on Monday morning.
He told his almost 300,000 Facebook followers that a frightened worker had summoned his snake catchers to a local firm.
"Wowzas, this is crazy," McKenzie wrote on his page.
"Heather just attended a call this morning where a staff member at a local business sat down on the toilet at the start of their shift and suddenly heard a hiss," he added.
They discovered a 1.5-meter (5-foot) eastern brown snake tucked up around the toilet's base when they turned around.
McKenzie and his staff were quick to respond and went out right away to relocate the snake."
Other users were quick to comment on the post.
"The only relocation for me would [have] been a coffin. I would of (shit) myself then and there," one said.
"Forever checking every single time from now on," another commenter said.
"That takes a poo ya pants moment to a new level!," one user added.
Eastern brown snakes have been most active in mid-to-late September, Tony Harrison of the Gold Coast and Brisbane Snake Catcher t0ld 7NEWS.com.au.
While the mating season for eastern browns doesn't generally begin until around mid-September, Harrison believes that warmer weather will encourage them to come out sooner.
McKenzie told NCA NewsWire (via News.com.au) that snakes around bathrooms are unusual.
According to him, the brown snake in this situation simply chose a suitable hiding area beneath the toilet and felt safe and secure there.
Eastern brown snakes are highly venomous and grow to be about 1.5 meters long.
McKenzie believes snakes aren't much of a threat unless addressed, even if snakes are out and about.
"Just shows that snakes want nothing to do with you, they also would prefer not to watch you go to the toilet."
According to the Australian Museum, they can be found throughout eastern Australia, from northern Queensland to South Australia, with some sightings in central and western Northern Territory.
During the spring, when breeding begins, the species can be spotted more frequently.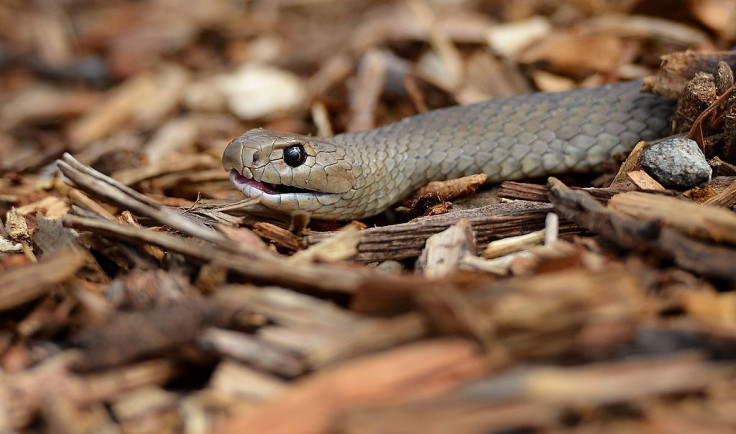 © 2023 Latin Times. All rights reserved. Do not reproduce without permission.