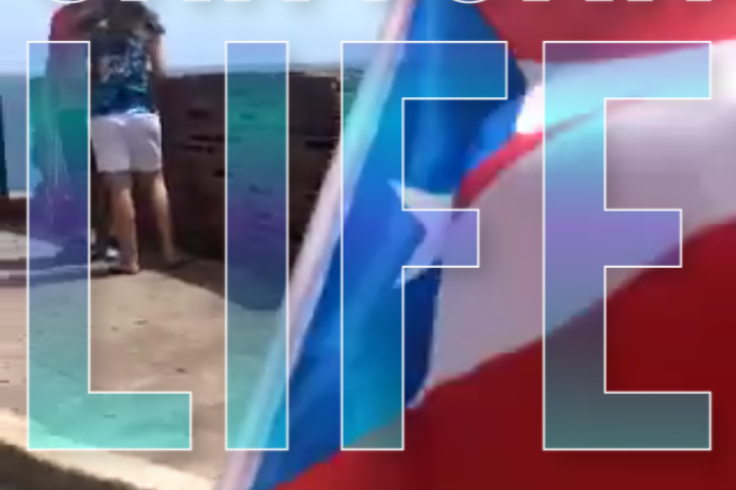 Snapchat city stories are live from Puerto Rico as of Wednesday afternoon, with a communal trough of public video clips for those snapping in and around San Juan. Users anywhere can video the videos through their Snapchat accounts. Snapchat brought us the ephemeral social media experience. Send a video to friends, they watch it and after a few seconds, it's gone. Images disappear from from your mobile device, but don't count on them being secret or safe . Also, it's easy for users to take screenshots, like the one we used for this article.
What might you see on San Juan's Snapchat live story? We opened the app to find a random collection of images. Swipe left, hit the San Juan icon and you jump into a boriqua world of sights and sounds. A shirtless man backflips off of a bridge into a river. A woman's voice describes the history of a colonial building as walks. A red-helmeted adventurer grabs hold of a zipline. A green, yellow and blue parrot flaps it's wings. Was it a macaw? Scenes flash so quickly it's hard to tell.
New to Snapchat? The social media app doesn't come with instructions. Below a simple step-by-step guide to accessing stories, taken from the maker's website. Want to submit some video? There's an option that pops up in the same place where you'd send to friends. However, given the quality of images (and lack of genitals), we're guessing that the life stories are highly curated by Snapchat staff.
Download the app and create an account
Swipe left on the camera screen to see the Stories screen
Scroll down to the Live heading.
Tap the Live Story you'd like to watch.
Tap to skip to the next Snap, or swipe down to exit the Story.
© 2023 Latin Times. All rights reserved. Do not reproduce without permission.