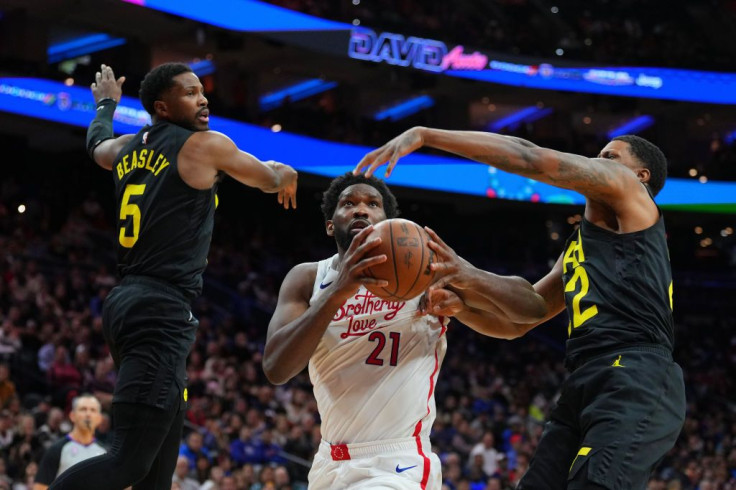 Was this the best Joel Embiid performance when he dropped 59 points for the Sixers vs. the Jazz on Sunday? One of the best NBA performances of all-time? Social media noticed!
It gets even better, 101 points within a 27 hour window, that was capped off with an amazing 59 points, 11 rebounds, eight assists and seven blocks on Sunday night. Embiid's performance had the NBA Twitter activity on fire.
Trae Young is amazed
The Atlanta Hawks lost to the Philadelphia 76ers the night prior to Embiids' phenomenal performance. Trea Young has a season high of 42 points and scored 27 in the Hawks 121-109 loss to the 76ers Saturday, in a game where Embiid scored 42. Here Young reacts to Embiid's 59-point colossal double-double.
James Harden
The 76ers did not have their two big-name stars on the court together. Harden admired Embiid's performance from the bench.
76ers fans Observe
Fans are loving the thought of Embiid having a stellar game, despite the star point guard's absence in the backcourt.
Nice guy
Was it bad technique or was Lauri Markkanen missing the free throws on purpose in taking Embiid's thoughts into consideration. John Clark tweets Rob Perez's best lip-reading job.
© 2023 Latin Times. All rights reserved. Do not reproduce without permission.