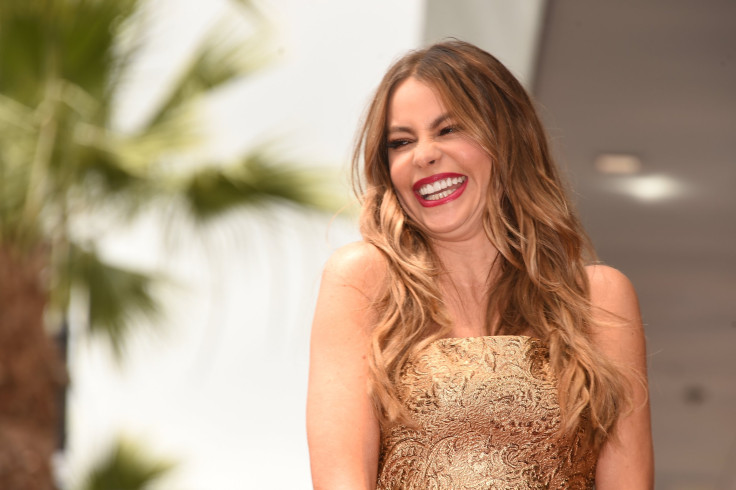 Hot Pursuit co-star and Modern Family mainstay Sofía Vergara told thinks she looks like a transsexual and doesn't understand why people say she's hotter than Kim Kardashian. Vergara, 43, is reportedly the best, paid actress on TV and lends her Colombian curves to Modern Family, playing a slapstick parody of herself: a hot Latina with a thick accent who enchants everyone around her. She told the The Mirror that she doesn't understand why people vote her "hottest" woman and "nicest ass" over Kim Kardashian, a reality TV star who is 10 years younger than Vergara.
"Sometimes I look in the mirror and think I look like a drag queen. I'm a woman, but I'm very exaggerated with my boobs, my ass, how I do my ­make-up, and my accent, of course," she said .
Not that Vergara has anything against drag queens or transsexuals. In the past, the actress says she's proud to have played a transsexual woman in the film Grilled (2016), a post-op character named Loridonna.
"Many gay friends have told me how hard it was for them to be open in the Latin community. Nothing's going to change from one day to the other, so it's a matter of doing things little by little," Vergara told CNN in 2011 .
Vergara has said in the past that Modern Family has a similar role as say, Will & Grace; showing LGBT normalcy.
While it might seem like an insecurity to some, Vergara once told the Huffington Post that doesn't seem to mind what she thinks is a gender-bending appearance.
"When I get ready for an event, I always look at myself in the mirror and say, 'I look like a transvestite!' I love it."
Vergara is currently planning her wedding to fellow hottie celeb Joe Manganiello, 38, whose stripping techniques can be seen in Magic Mike XXL.
© 2023 Latin Times. All rights reserved. Do not reproduce without permission.