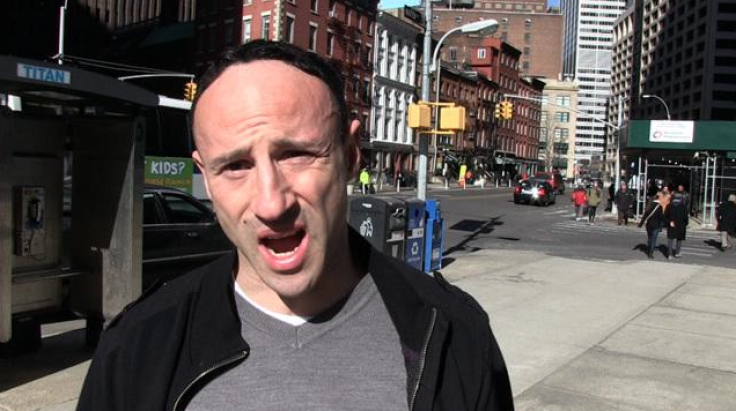 Actor Lillo Brancato Jr., known for his role in "The Sopranos" spent eight years in prison for participating in a Bronx robbery which left off-duty NYPD officer Daniel Enchautegui dead. Brancato was released in December 2013 and said he lamented his "terrible mistakes" he'd made in the past, which he attributed to his drug consumption problems. The actor of Colombian origin has now landed his first movie role since being released and is filming "Back in the Day" in Brooklyn and Staten Island under the direction of Paul Borghese, alongside fellow cast mates Alec Baldwin, Mike Tyson, William DeMeo and Danny Glover.
The film tells the story of young aspiring boxer, Anthony Rodriguez, played by DeMeo, who gets help from a New York mafia don after his mother's death. "I know a lot of people were nervous about hiring someone who had a tainted past. (But) we didn't care what other people think. I could tell deep down in my heart that he changed. I wanted to give him a second chance," DeMeo told the New York Post.
Police Union head, Patrick Lynch, however, is not happy about the hiring of the ex-convict, for which he is calling to boycott the film. "Danny's loving sister cannot lay her head on a pillow or wake in the morning without the constant pain of her brother's loss," Lynch told the Daily News. But Brancato says he's become an entirely different person and thinks a boycott would be "unfair." "I've worked my butt off since I've come home ... there's not a day that goes by that I don't think of that day and how I wish I could change its outcome, but I can't," the actor told The News.
© 2023 Latin Times. All rights reserved. Do not reproduce without permission.