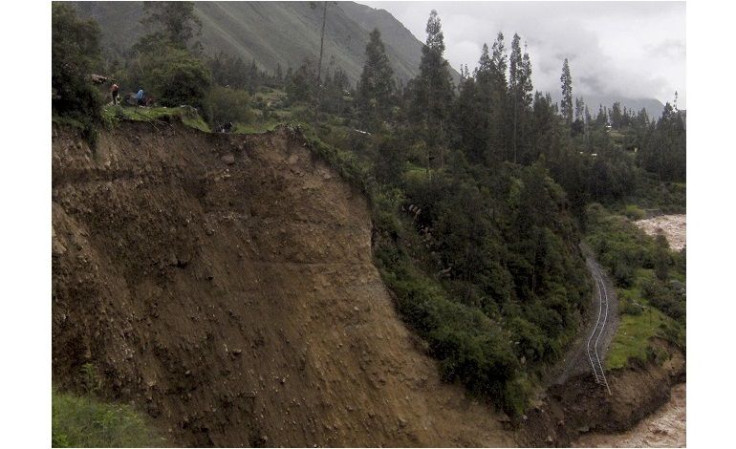 Authorities have reported at least 15 fatalities, 20 injuries, and two missing following landslides in southern Peru. They have issued a warning that the number of casualties could climb.
According to a bureau for the Peruvian Ministry of Health in the highland town of Secocha, where the landslide occurred, twenty more individuals were treated for minor wounds.
Secocha, which is situated on the banks of the Ocoña River in the Camaná province, is one of the regions in the department of Arequipa that is experiencing high water levels as a result of the persistently heavy rain. The Ocoña was flowing at a rate of 585.6 cubic meters per second as of Monday morning, with the Peruvian government warning that the swollen river could affect nearby population centers.
The Ministry of Health tweeted that it would send "two brigades made up of doctors, nurses, and mental health professionals to the area" in addition to 150kg (330lb) of medicine to deal with the landslide's aftereffects, Al Jazeera reported.
Helicopters from the Peruvian army have also been sent to the area to deliver sandbags, water, and humanitarian aid to the emergency site.
In a tweet criticizing false information about the landslide, the ministry of defense stated, "search and rescue efforts continue." The ministry advised the public to "obtain information from official sources" due to some media reports putting the death toll as high as 36.
Wilson Gutierrez, a civil defense official in the Mariano Nicolás Valcárcel municipality, reportedly told radio station RPP in a prior interview that 36 people had perished in the remote region known as Miski. Additionally, according to RPP News, some of the victims had been killed while riding in a truck along the Urasqui-Secocha highway when they were struck by falling debris.
The landslide strikes amid ongoing antigovernment demonstrations in Peru, many of which are concentrated in southern regions like Arequipa.
The demonstrations began in December, when Pedro Castillo, the president at the time, attempted to illegally dissolve Congress before his third impeachment hearing. Castillo has subsequently been imprisoned on charges of insurrection and conspiracy as a result of the action, which caused Congress to overwhelmingly impeach him.
That same day, Dina Boluarte, his former vice president, was sworn in as Peru's first female president.
For more than two months, there have been protests against Castillo's arrest. The demands of the demonstrators have included Castillo's release, Boluarte's ouster, the dissolution of Congress, new elections, and a reformed constitution.
© 2023 Latin Times. All rights reserved. Do not reproduce without permission.