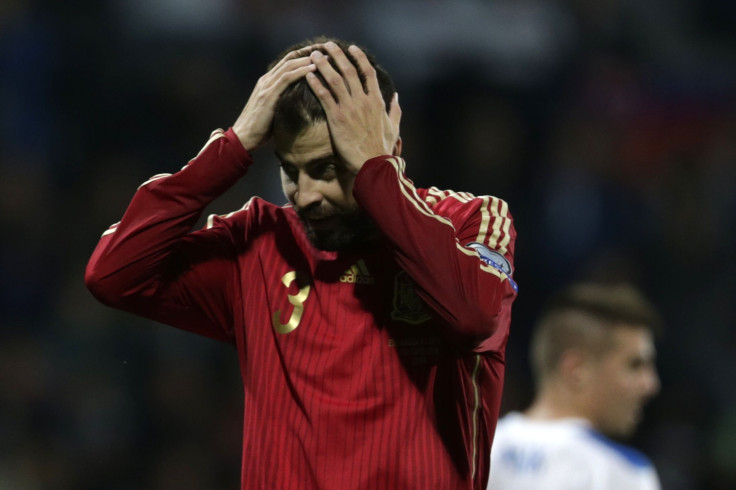 In a stunning turn of events in Zilina on Thursday, Slovakia stunned defending champions Spain 2-1 in front of 10,000 screaming fans. The current Euro Cup title holders fell behind early thanks to a goal in the 17th minute by Juraj Kuka. Spain's rising star, Paco Alacer got the equalizer late, but Slovakia won it in the final few minutes thanks to a goal by Miroslav Stoch.
Just when Spain thought they had righted the ship following a 5-1 shellacking of Macedonia last month, the nightmare from the World Cup continued as the host team Slovakia upset the FIFA #1 ranked team in the world. Spain did not play well all night, but had to have felt that they would escape Zilina with at least a draw after Alacer equalized in the waning minutes.
Instead, Stoch headed in the dramatic game winner as fans mobbed the pitch and flowed into the streets to celebrate following the match. Slovakia substitute, Michal Duris sent a great cross into the box to Stoch who was right in front of the net, and caught Spanish goalkeeper Iker Casillas looking the other way, as he headed home the goal. The loss ended Spain's eight year and 36 match undefeated streak in Euro qualifiers.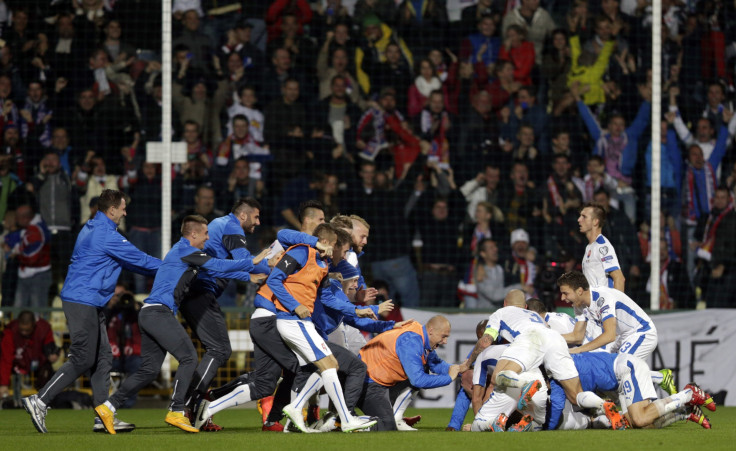 It's been a nightmare few months for the Spanish captain. In addition to having a lackluster performance at the 2014 World Cup in Brazil, Casillas allowed an easy goal off of a free kick in this one to give Slovakia the early 1-0 lead. Kaka sent a strike that was only swerving slightly towards the net. Casillas completely misjudged its trajectory and moved to the right just as the ball crossed the line. Had Casillas just stayed where he was, it would have been an easy save.
After being down 1-0 going into the half, Spain came out with an increased sense of urgency and tempo in the second half. David Silva, Cesc Fabregas and Diego Costa constantly pestered Slovakia goalie, Matus Kozacik, with shots, but the Slovakian came up big every time.
Spain dominated possession throughout the second half and most of the game, and finally came through thanks to super-sub and rising star, Paco Alcacer. Alcacer sent a brilliant cross from Jordi Alba into the back of the net. Spain believed they had taken control of the momentum at that point and would either go on to win or draw in the match.
However, Slovakia was relentless in the final few minutes, attacking the Spanish zone and finally notching the game winner with Stoch's header. It may have just been a matter of right place, at the right time for Slovakia, but Spain has to be concerned with their performance over the past few months moving forward.
© 2023 Latin Times. All rights reserved. Do not reproduce without permission.