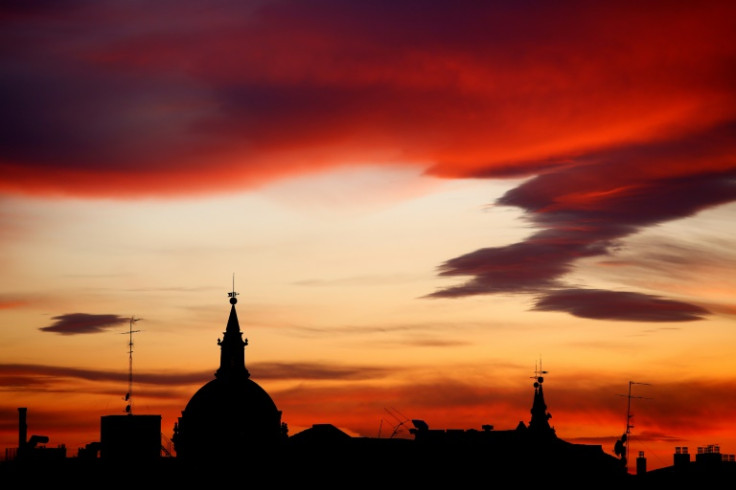 Spain's bishops apologised on Monday after a report estimated more than 200,000 minors had been sexually abused by the country's Roman Catholic clergy since 1940.
But the Spanish Episcopal Conference said the numbers mentioned in the report, by an independent commission, "do not correspond to the truth".
The paper published Friday did not give a specific number of abuse victims but said a poll of more than 8,000 people found that 0.6 percent of Spain's adult population said they had suffered sexual abuse by members of the clergy when they were children.
With a population of about 39 million people, that would make about 230,000 victims.
In a statement issued after an extraordinary assembly held to assess the report, the conference said: "The bishops present have expressed their pain for the damage caused by some members of the Church with sexual abuse and reiterate their request for forgiveness from the victims."
"The abuses committed in the Church hurt. The extrapolation made from the data obtained in a survey attached to the report is also surprising," it added.
"They do not correspond to the truth nor do they represent the group of priests and believers who work loyally and with dedication of their lives in the service of the kingdom."
Its representatives were scheduled to give a press conference on the subject on Tuesday.
Friday's report -- the first major investigation into the abuse of minors by members of the Catholic Church in Spain -- was published after 14 months of work.
Cases detailed in it date back to the 1940s, but the vast majority occurred between 1970 and 1990.
In a message posted to social media after the report's publication, Cardinal Juan Jose Omella, president of the Episcopal Conference, said the Church was aware of 1,125 cases of sexual abuse.
Unlike in other nations, in Spain -- a traditionally Catholic country that has become highly secular -- clerical abuse allegations only recently started to gain traction, leading to accusations by survivors of stonewalling.
Spain's parliament in March 2022 overwhelmingly approved the creation of an independent commission.
The country's Catholic Church declined to take part in the probe, although it did provide documents on cases of sexual abuse.
It has separately tasked a private law firm with an "audit" into past and present sexual abuse by clergy, teachers and others associated with the Church, which should be completed by the year's end.
Patterns of widespread abuse of children within the Catholic Church have in recent decades been reported across the United States and Europe, in Chile and Australia, undercutting the moral authority of the 1.3 billion-member Church.
An independent commission in France concluded in 2021 that some 216,000 children -- mostly boys -- had been sexually abused by clergy since 1950.
© 2023 Latin Times. All rights reserved. Do not reproduce without permission.