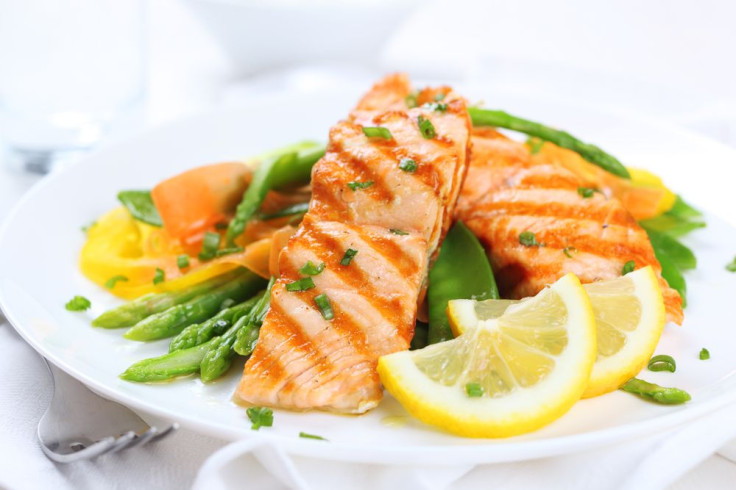 As everything starts coming back to life again with the arrival of spring, our dishes get brighter, fresher and more colorful than ever, so it's important (and delicious) to take advantage of the season's bounty. Produce like asparagus (in all varieties), snow beans, artichokes, peaches, strawberries, mango, spinach, fava beans, zucchini, honeydew, morel mushrooms, pineapple, amongst many others, are at their best, so just imagine all the wonders you can make in the kitchen. Additionally, Lent recipes are also very fresh and light as they involve a lot of fish, so combine those two together and what do you get? The perfect spring menu!
Epicurios' Roasted Asparagus and Red Onion Quesadillas: These spring version of your quesadillas are packed with flavor and you can even go crazy by adding some goat cheese for a little tang. Check them out here.
Martha Stewart's Garden Linguine with Ricotta: Pasta is a no brainer for this season and I find that sometimes simpler is better, so toss these ingredients together and voila! A beautiful bright pasta dish.
Delicious Living's Artichoke "Guacamole": A play on guacamole substitutes the avocado with artichoke hearts for a low calorie dip or spread. Try the recipe here.
BBC Good Food's Parmesan Spring Chicken: Chicken cutlets are an absolute crowd pleaser all year round, but combine them with seasonal veggies and you get a colorful main dish that will wow your entire family!
Epicurious' Lemony Risotto with Asparagus: Save this recipe for a special meal with your loved ones because it will no doubt knock their socks off! It's bright; it's creamy, and best of all, it tastes like spring. Check the recipe out here.
Martha Stewart's Spring Onion Soup: We all love French onion soup, but it's definitely more appetizing when it's chilly outside, so try this creamy version for a lovely spring lunch.
Linguini with Asparagus and Chipotle Aioli: Don't let the word aioli intimidate you; it's not only super easy to make but it's absolutely delicious. Check this recipe out here.
BBC Good Food's One-pan salmon with roast asparagus: Forget the fuzz of cleaning a gazillion pots and pans to make your main dish and try making this easy, flavorful one-pan salmon for dinner. Yummy!
Food Network's Grandma's Strawberry-Rhubarb Pie: Pies are as comforting as desserts can get, so take advantage of this red, sweet and tangy combo for a sweet ending to any meal!
© 2023 Latin Times. All rights reserved. Do not reproduce without permission.