"Star Wars: The Rise of Skywalker" will finally reveal details about Snoke's (Andy Serkis) background. The villainous character has arguably been the most mysterious character in the sequel trilogy, but his purpose will be an important one to connect the story.
The following article contains "Star Wars: The Rise Of Skywalker" spoilers.
Snoke may be dead, but Kylo Ren (Adam Driver) will become aware of a greater power behind the former Supreme Leader, according to Bespin Bulletin. Kylo Ren will go in search of the power behind his former master in the upcoming film, and his quest will take him to a dark and unexpected secret.
Kylo Ren will discover that Snoke was only a pawn in the big game for the galaxy. The real power behind the character is Emperor Palpatine (Ian McDiarmid). The Sith Lord was presumed to be dead after the destruction of the second Death Star, but he is still alive.
Darth Sidious has been pulling the strings behind the scenes, which is something that he is known to do. In "Star Wars: The Rise of Skywalker" the Dark Lord will reveal his new plan to take over the galaxy and once more establish a Sith empire.
With the fight between the First Order and the Resistance, the galaxy is ripe for the taking. Palpatine has a whole armada of ships ready for the task. He used Snoke to spread chaos, and General Hux (Domhnall Gleeson) to recruit soldiers for the new army that will have the power of the new ships, each with the technology of the Death Star.
In a previous interview with Entertainment Weekly, Serkis had said that Snoke is a character who has "been around" for a long time, and he is aware of the past events in the galaxy. He also confirmed that his character has "an agenda."
Was Snoke's agenda to destroy the New Republic and destroy any hope of resistance while at the same time help Palpatine build a new army? Fans will have to wait and watch "Star Wars: The Rise of Skywalker" to find out.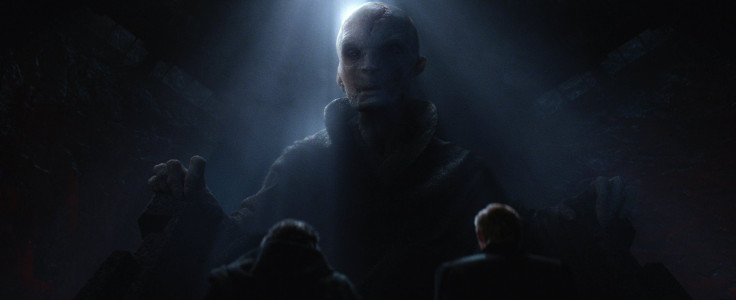 © 2023 Latin Times. All rights reserved. Do not reproduce without permission.