Steven Spielberg's adopted daughter Mikaela made headlines after the 23-year-old came out as a porn star. She further revealed that both her parents and her fiancé were in support of her decision to venture out into the adult entertainment industry. The young fledgling actor, who has begun to produce her own "solo porn videos" believes that the line of work makes her feel confident in her own skin.
Mikaela uploaded several solo clips on PornHub in the past but recently took them down as she wished to secure her Tennessee adult entertainment permit before sharing more content. The youngster, who has come out in the open about enduring sexual abuse as a child, also revealed that her new career allowed her to gain confidence and a feeling of empowerment which she never thought she'd ever have, as a child. That aside, Mikaela maintained that the adult entertainment industry enabled her to honor her body in a way that was lucrative.
"Honestly I have hated my chest for so long but I've finally learned to embrace it," she said. "That was one of the things when I uploaded these first couple of videos, I realized, "This is the money maker"— my large chest," she added. Some of her videos go by the titles such as "I give my huge natural breasts some love and care with rose tea oil", and "Huge breasted woman pleasures herself in a calm environment".
Mikaela further added that she's open to exploring "fetish work" but would steer clear of having sex with anyone else on camera. "The reason I don't want to do anything outside of solo stuff is that I feel like it would be a violation of my boundaries and my relationship with my significant other," she said, in a recent interview. She's already amassed quite an impressive fan following, who has gone on and said "nice and refreshing things" about her body. "People can often say really upsetting things about a black woman's body sometimes," she added.
While dropping details about the sexual abuse, Mikaela made it clear that her parents or anyone in their inner circle weren't to blame as the "predator" was someone from outside of her family. The abuse, which went on for a couple of years also sparked a series of mental health issues.
The feisty young woman, whose immediate goal is to rake in money, stated: "I can't stay dependent on my parents or even the state for that matter — not that there's anything wrong with that — it just doesn't feel comfortable for me."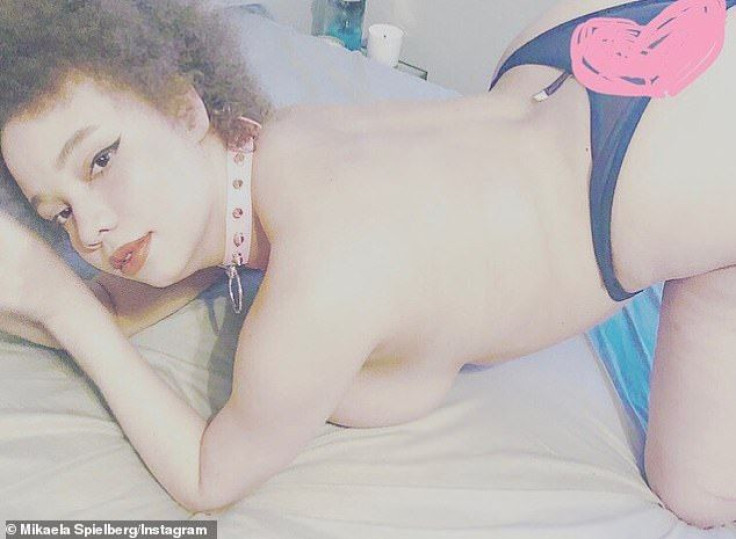 © 2023 Latin Times. All rights reserved. Do not reproduce without permission.