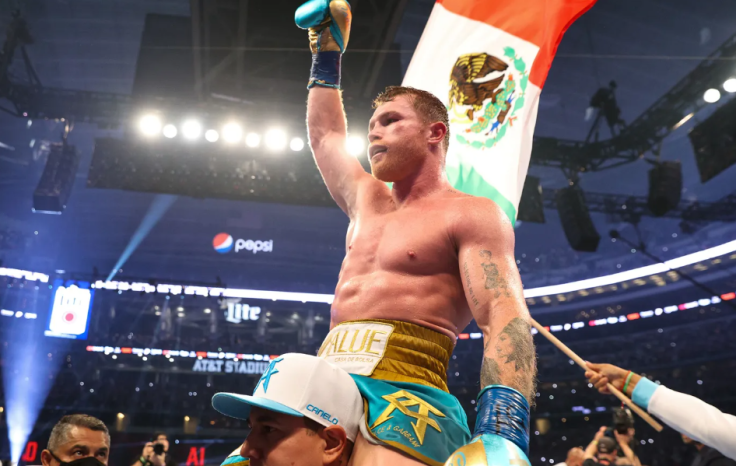 The 12-time Mexican champion Saul Canelo Alvarez returns to the ring in September to celebrate Independence Day with no defined opponent. Potential options for Canelo's fight on September 16th could be Russian Dmitry Bivol, Jermall Charlo, or his compatriot David Benavidez.
Boasting a record of 63 fights, with 59 victories (39 by knockout), 2 draws, and only 2 losses, the Mexican icon is determined to face any challenge. His most recent defeat came against Dmitry Bivol, and Canelo is eager for a rematch. Speaking about his upcoming fight, the pugilist confidently stated, "I am capable of fighting anyone."
After an 11-year absence from his home country, Canelo triumphed on May 6th, captivating over 60,000 spectators in his native Jalisco. He secured a unanimous decision victory over John Ryder with scores of 120-107 and two judges' scores of 118-109.
Although the fight proved to be a tough battle at times, with an unexpectedly resilient and skillful Ryder, the Mexican champion showcased his prowess and resilience. The encounter was hailed as one of his best performances to date.
Expressing his desire for a rematch with Bivol, Canelo made his intentions clear after his fight on May 6th. The Mexican fighter vociferously called for a chance to redeem himself against the Russian, whom he suffered a decisive defeat to on May 7th, 2022, in the 175-pound division.
"Everyone knows we want the rematch with Bivol, if the fight with Bivol doesn't happen, then we'll see," exclaimed Canelo, leaving no doubts about his desired course of action.
Furthermore, he insisted that the rematch should adhere to the same rules and conditions as their previous encounter.
The 32-year-old fighter also assured fans that they can look forward to witnessing Canelo's remarkable skills in the ring for an extended period.
Recognized as one of the greatest Mexican boxers in history and a formidable talent on the global stage, he will continue to accumulate victories and etch his name in the annals of boxing history.
© 2023 Latin Times. All rights reserved. Do not reproduce without permission.