Stormy Daniels recalls her encounter with former US President Donald Trump as the "worst 90 seconds of my life". The porn star fired shots at the former POTUS in an interview with Trump's former attorney Michael Cohen in his latest podcast "Mea Culpa" last Monday, as they rehash their life-altering experiences with The Donald.
It should be noted that Cohen was behind the non-disclosure contract that was written up and handed over to Daniels to sign in a bid to keep her mum about their affair.
But with the turn of events, Cohen has turned into a Trump critic and has been seeking to bury the hatchet with Daniels while backing up the porn star's story.
During the interview, News 18 reported Daniels saying:
"He had stripped down to his underwear and was perched on the edge of the bed doing his best yet a horrifyingly disturbing impression of Burt Reynolds."
"I went to sidestep and he stood up off the bed and was like 'This is your chance.' And I was like 'What?' and he was like "You need to show me how bad you want it or do you just want to go back to the trailer park?" she added.
Daniels, whose real name is Stephanie Clifford, also provided graphic descriptions of her 2006 sexual encounter with Trump -calling it "the worst 90 seconds of my life, for sure because it just made me hate myself."
She stated that she did not feel "physically threatened" by Trump but made it clear that she did not want to sleep with him because he made her "very uncomfortable."
Cohen on the other hand, apologized to Daniels for causing her "needless pain"
"Thanks for giving me a second chance," he said.
Daniels met Trump at a celebrity golf tournament a year after he married his third wife Melania. The affair occurred around the same time Melania gave birth to their son Barron, however, Trump denies her claims of the affair.
Daniels sued Trump for defamation after he denied the affair and the hush-money was paid to her.
Halfway through Trump's presidency, federal prosecutors charged Cohen with skirting campaign contribution rules by arranging hush-money payment to Daniels amounting to $130,000 during the 2016 presidential campaign, The Metro wrote. A similar payment was also made to Playboy model Karen McDougal. Cohen pleaded guilty to both charges and was sentenced to three years in federal prison.
The scandal brought the porn star into the spotlight in 2018 and had critics accusing Daniels of capitalizing on her newfound fame as she crisscrossed the country on a "Make America Horny Again" strip tour.
Cohen was released from federal prison in July 2020 and is serving the remainder of his jail term under house arrest due to coronavirus threat.
A lower court dismissed Daniel's case initially but she appealed and the case now sits in front of the Supreme Court. If she wins, Trump will have to pay her $300,000 lawyer-tab.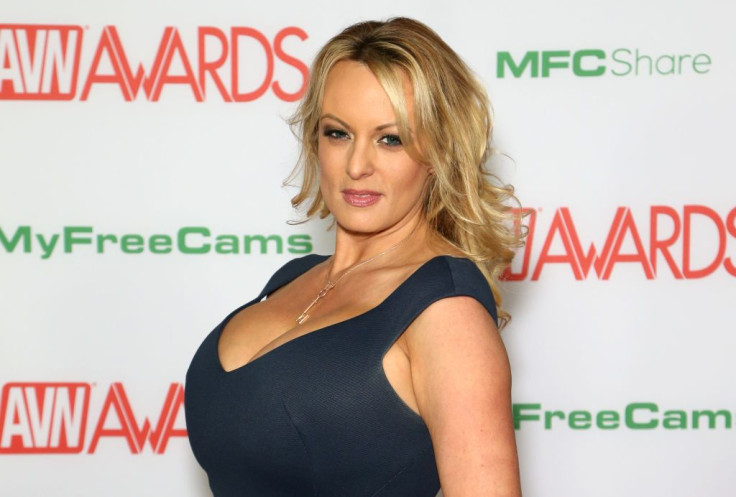 © 2023 Latin Times. All rights reserved. Do not reproduce without permission.