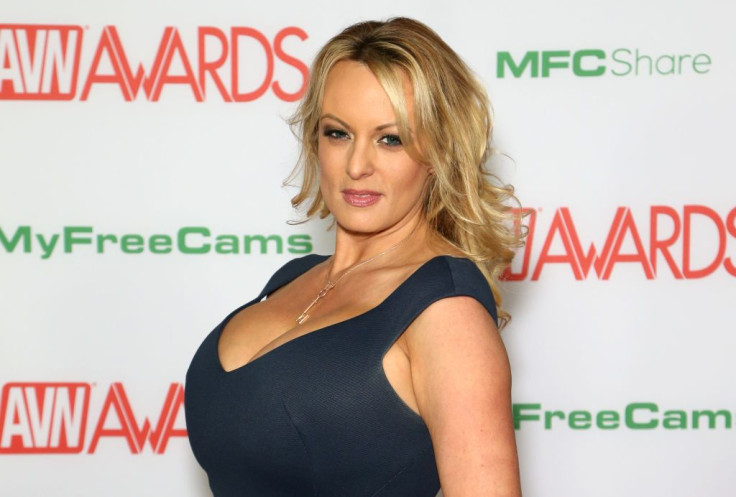 Former President Donald Trump was recently hit with criminal charges connected to a hush money payment that Stormy Daniels got prior to the 2016 election. And now the porn star says that she has been getting "suicide bomber"-style death threats from his supporters.
In an interview, she told TV personality Piers Morgan on his Fox Nation USA show "Piers Morgan Uncensored" that the threats against her have increased. They have become more terrifying, considering that Trump could even land in jail if he gets convicted of the charges in Manhattan.
Daniels said of Trump supporters attacking her that they genuinely feel that they're doing something right, and that "they are the patriots."
She revealed that now their supporters are doing it like a "suicide bomber," and that they truly "feel like they are doing the right thing."
She said that getting threats weren't new for her because of her work in the adult entertainment industry. But they shot up drastically when news of her $130,000 hush money payment emerged in 2018, reported New York Post.
She has claimed that she had an affair with Trump in 2006, but he has denied it.
She said that roughly one in 100 of the hate messages that she got in 2018 were death threats, and now it's one in 10.
Daniels also suggested that the former President's supporters have stepped up their attacks because the latest indictment "could actually hurt him."
Trump, who is campaigning for the 2024 Presidential election, became the first President of America to be hit with criminal charges when a grand jury that was convened by Manhattan District Attorney Alvin Bragg voted to indict him.
On Tuesday, Trump pleaded not guilty to more than 30 felony counts of falsifying business records.
In the interview, Daniels also said that while she wants him to be "held accountable," she doesn't believe that he should be in jail, reported The Guardian.
She shared that she didn't think that his crimes against her are "worthy of incarceration." She feels like the other things that Trump has done, "if he is found guilty, absolutely."
She sees Trump's indictment as the king being "dethroned," and that "he's no longer untouchable."
© 2023 Latin Times. All rights reserved. Do not reproduce without permission.