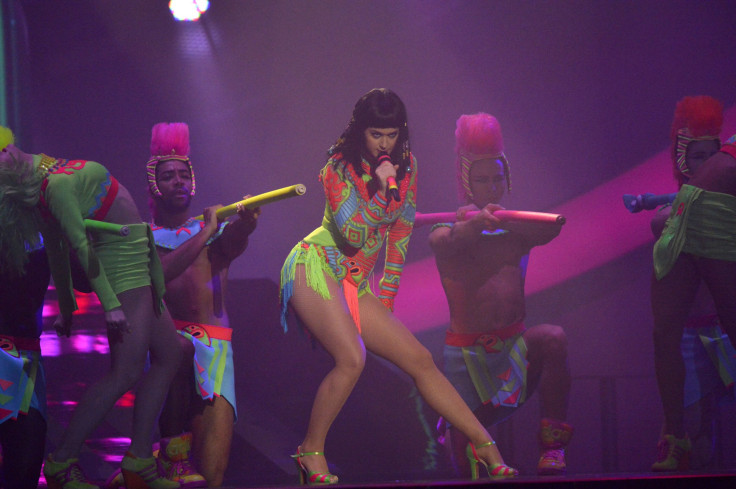 If you're a degenerate gambler, this story is for you. Hundreds of millions of dollars will be spent this weekend on wagers for Super Bowl XLIX. Most of them will be pretty commonplace: who will win the game, what will the total points be, first half score, second half score, and of course who will win Super Bowl MVP. However, for those more adventurous gamblers out there who are feeling exotic, Las Vegas and other online gambling sites are offering several off the wall prop bets that might tickle your fancy.
When the New England Patriots and the Seattle Seahawks take the field on Sunday you will literally be able to wager on almost anything you can think of surrounding the game. This includes, but is not limited to, commercials, halftime performances, players, coaches, announcers, the national anthem and more. Here are 10 of the most random and absurd wagers we could find:
1. Will Idina Menzel omit a word from the National Anthem, and how long will it take her to sing it?
We all remember Christina Aguilera's infamous Super Bowl National Anthem performance where she forgot an entire verse of the song, but the "Let it Go," singer from the movie Frozen, is as classy and as seasoned as it comes.
2. Will Marshawn Lynch grab his crotch during the game?
Seattle Seahawks running back Marshawn Lynch was fined after grabbing his crotch during Seattle's NFC Championship victory over the Green Bay Packers. We know from Lynch's appearances with the media this week that he really doesn't care about fines or what the NFL threatens him with so there's a strong chance if he breaks off a long TD run a Michael Jackson like grab his sure to follow.
3. What color hoodie will Bill Belichick be wearing and will the sleeves be cut off?
The most common answer here will be grey. I mean, when is it not grey? However, I think navy blue is a good guess especially since that is their home jersey color. He usually cuts the sleeves off for games because it doesn't constrict his arm movements when he's holding a clipboard. We think he sticks to the script and cuts the sleeves.
4. Will the announcers mention that Pete Carroll was the last Patriots head coach before Bill Belichick?
This is a little known fact that most people seem to forget about the career of Pete Carroll. After a couple losing seasons with the New England, Carroll left the NFL to coach the USC Trojans in college. He excelled on the college stage and led the Trojans to two national championships and three appearances before leaving for the Seahawks. Super Bowl announcers Al Michaels and Chris Collinsworth will have a huge list of things to talk about considering the Super Bowl is watched by millions of Americans who don't know a thing about football or the two teams histories. We think the answer is yes.
5.How many times will the announcers talk about "Deflate-Gate"?
Most people think three is a safe bet, but we think there is no way they won't mention the latest controversy to surround the New England Patriots at least half a dozen times. It's just too hard not too. Expect to hear the words "deflated" a lot over the course of the big game.
6. What will Katy Perry be wearing? What color will her hair be? What song will she open with? Will she kiss a girl and will there be cleavage?
Most of the prop bets for this year's Super Bowl surround the "Roar" singer and her anticipated half time performance. Literally, when it comes to Katy Perry, you can bet on almost anything. After the "wardrobe malfunction" during Super Bowl XXXVIII (coincidentally another Super Bowl that the Patriots were in and won), the NFL and the major networks have become much more conservative and family friendly when it comes to their Super Bowl halftime performers. We think despite her reputation, Perry, will not be the exception. She will probably wear a skirt or a dress, there might be some cleavage, but definitely not as much as she's shown in the pass, she will probably wear a skirt or a dress, she will probably sing "Firework" and she will not kiss a girl and like it.
7. How many times will Gisele Bundchen be shown on television during the game?
This one is tricky. The Brazilian beauty who is also known as Mrs. Tom Brady, will have to be shown at least once on the big screen. If Brady scores a rushing touchdown, or throws for a great deep pass, then she will more than likely be shown again. If the game is close down the stretch and the Patriots find themselves trailing with the ball in Brady's hand and a chance to win the game on the line, then there will most certainly be the obligatory, "I'm nervous for my husband" shot as well. Also, if the Patriots win, she will more than likely be on the field celebrating too. We think two is a safe bet.
8. Which owner will be shown on television more during the game? Robert Kraft or Paul Allen?
Both are equally popular owners, but Kraft loves the attention whereas Allen likes to stay away from the limelight. Additionally, with "Deflate-Gate" still at the front of our minds and Kraft's defiant press conference still fresh, we think Kraft should win this bet in a landslide.
9. Which team will President Barack Obama pick to win the game?
This one is pretty touch. He lives in the northeast part of the country, so the Patriots could be a safe bet, and their nickname is the "Patriots" for that matter. However, Obama seems to go with the safe bets in things like this and he is a Chicago Bears fan. We think he sticks with the NFC and goes with the defending champs.
10. What color Gatorade will they pour on the winning coach?
This is our favorite prop bet of all because you know its going to happen, but guessing the color is an absolute crap shoot. Orange is a classic Gatorade color as is red and yellow. However the blue and clear colors have been popping up on NFL sidelines lately. Gatorade was the sponsor of the NFL Media Day on Tuesday morning and we drank lots of red Gatorade, so if the Patriots win we're going with red and if the Seahawks win we're going with last year's color, orange. Good Luck!
© 2023 Latin Times. All rights reserved. Do not reproduce without permission.