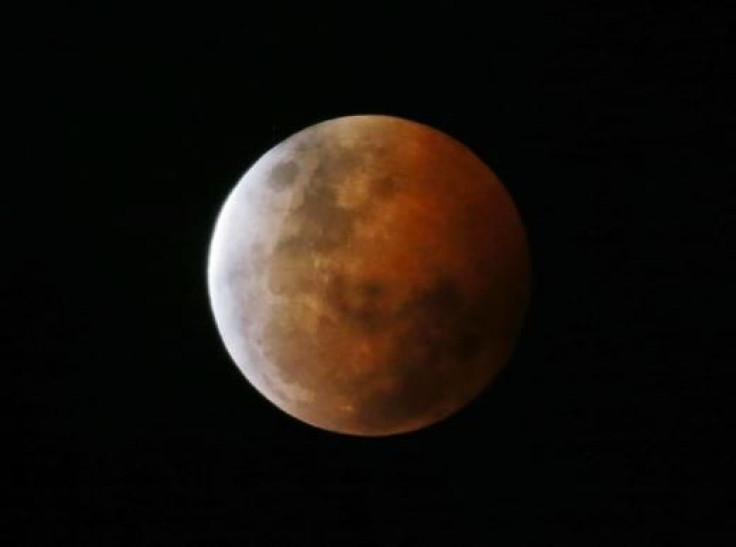 In a celestial event that hasn't happened since 1982, the 'supermoon' will look blood-red during a lunar eclipse as it reaches the closest point to the Earth in its elliptical orbit, arriving directly opposite the sun with the Earth in the middle. This type of total eclipse will not be seen again until 2033. NASA reports it will be seen from North and South America, Europe, Africa and parts of West Asia and the eastern Pacific.
It is scheduled to begin at 8:11 p.m. ET in the U.S., hit its peak at 10:47 p.m. and end at 1:22 a.m., with phases of partial eclipse in between. NASA senior photographer, Bill Ingalls gave out his best advice to preserve the memory with a good photo by following some tips and tricks, such as: "Don't make the mistake of photographing the moon by itself with no reference to anything," he insists. "Instead, think of how to make the image creative—that means tying it into some land-based object. It can be a local landmark or anything to give your photo a sense of place."
Ingalls recommends making it a family affair with kids; "There are lots of great photos of people appearing to be holding the moon in their hand and that kind of thing. You can get really creative with it," he said.
Sunday's full moon is a Harvest Moon, meaning it is the closest full moon to the autumnal equinox. As a result, Slooh has dubbed the event a "Mega Harvest Moon Eclipse." Click here to see the the Live Stream coverage and see map below to locate the areas where it will be seen.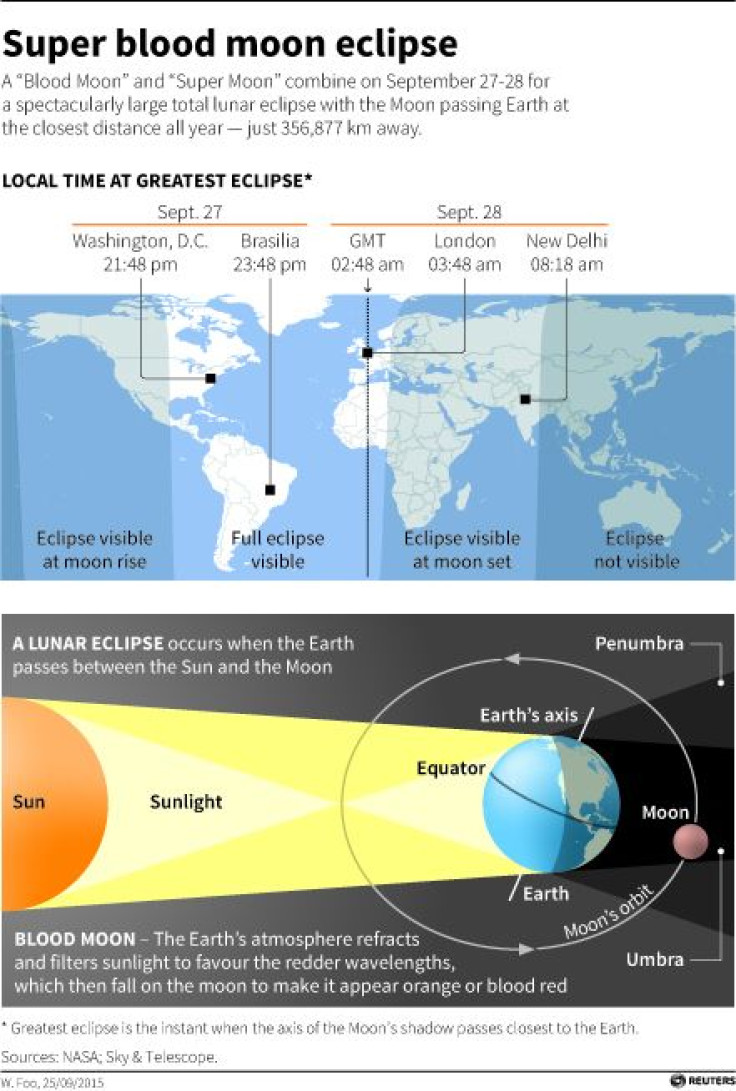 © 2023 Latin Times. All rights reserved. Do not reproduce without permission.