Kanye West's ex-muse Julia Fox hopes to eventually move past the Kanye West narrative just as how things quickly began and ended between her and the award-winning musician, the mother of one bared in a recent interview about their six-week romance.
Calling Ye "the ultimate stunt queen," Fox, 32, said the "Donda" hitmaker, 44, orchestrated their whirlwind love affair that made her feel like she was in a movie, starring as his girlfriend for display, People reported.
"It felt like I was his girlfriend. But it also felt like I was being cast in the role of his girlfriend — and he was casting me," the "Uncut Gems" actress, who bared that she did not think they were exclusively dating, confessed.
"I mean, there were elements of it that were real," the star added before brushing off "ridiculous" claims that she interviewed to be West's muse.
Julia also suggested their jam-packed lives played a factor in their breakup, according to Mirror. She then revealed shredding about 15 pounds while dating the rap sensation, juggling her life as a model and a girlfriend of a big personality. Having been around Kanye seemed more like a crash course on how to be famous, Fox added.
The actress met Kanye when she was "ready to re-enter society" after giving birth to her son Valentino in 2020. And just like Kim Kardashian, Julia praised West for the "priceless exposure" he gave her in the fashion industry.
The pair, which Julia herself branded as Juliye, met in Miami on New Year's Eve and broke up sometime before Valentine's Day, during which Ye seemed to pay no mind to the recent split.
For the occasion, the American designer surprised his now ex-wife Kim, who filed for divorce last year after seven years of marriage, with a truckload of roses. "Stunt queen" Kanye would take to Instagram to boast about the gesture.
Speaking of Kanye and his penchant for pulling off grand public displays, a recently released claymation music video of his single "Eazy" sent shockwaves in Hollywood depicting himself holding Kardashian's current lover Pete Davidson's decapitated head. He would eventually bury and use it as fertilizer for his rose garden.
"God saved me from that crash/Just so I can beat Pete Davidson's ass" Kanye raps in "Eazy." The video came out just after a judge sided with Kardashian and declared her legally single, Billboard noted.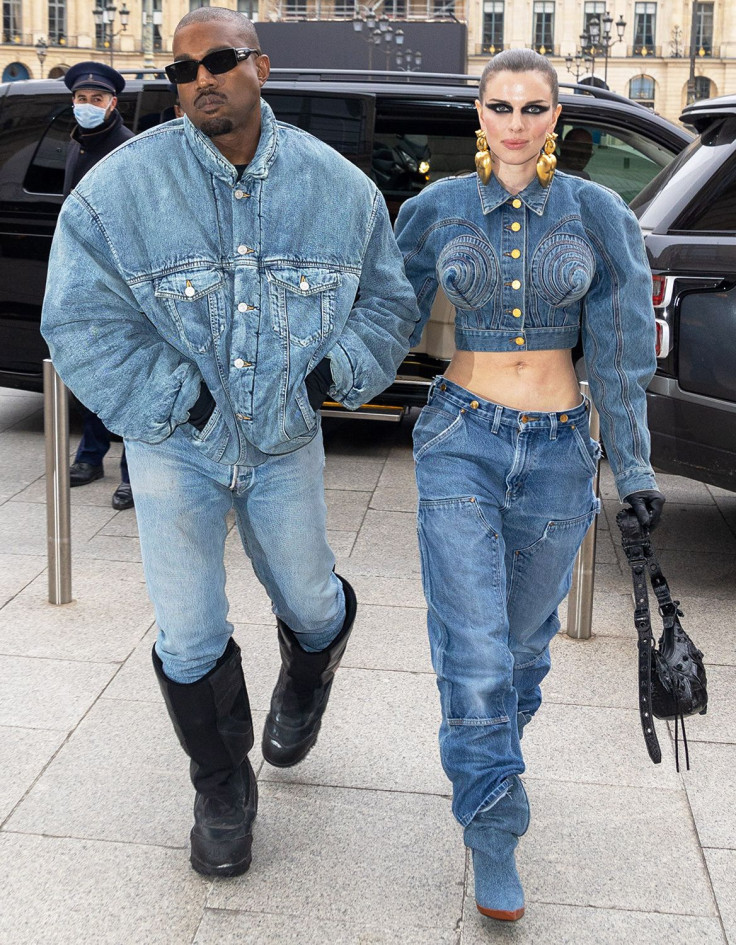 © 2023 Latin Times. All rights reserved. Do not reproduce without permission.