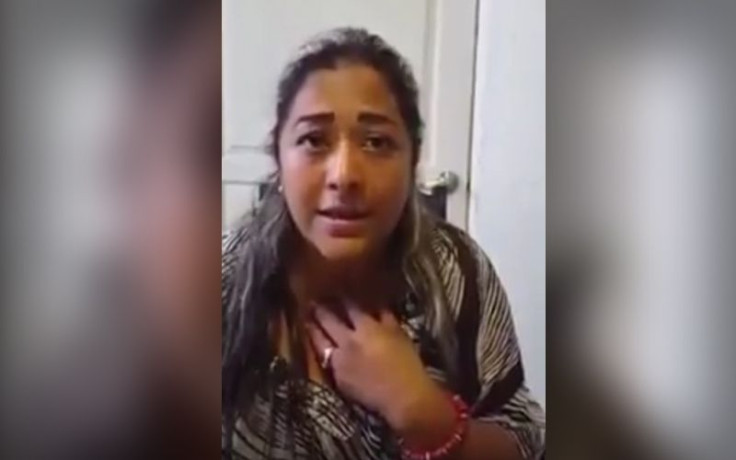 The wife of the "Tabasco Pedophile" is coming to his defense after her husband was accused of molesting their 4-year-old daughter. Silvia Algomeda posted a video to her Facebook account to say that they are causing "moral harm" to her family and problems at work to her husband Juan Vicente Hernández León. In the clip the woman explains that she is worried for her daughter that they took away from her and her family. She begs viewers to ask themselves: "Would she [daughter] be so calm if my husband would be touching her inappropriately?" Algomeda alleges that her daughter is being harmed psychologically for being separated from her family. She also says that the video of the incident was uploaded to social media to cause harm to her family.
This case has taken over social media after a video went viral. The clip shows a group of people eating at a restaurant. Hernández León has his daughter on his lap and starts going up his 4-year-old daughter's dress. An employee at the restaurant recorded the incident and uploaded to social media to denounce the horrible sight. It was reported that the woman who recorded the video was let go of her job. The accused man was identified and detained and alleges that he was only caressing his daughter's tummy and leg as she had an accident at the Palenque cascades in Chiapas where the family had been vacationing.
Juan Vicente Hernández León is under arrest and his lawyer claims that the video is not sufficient proof. The lawyer also says that his client should not be detained as they have "lynched" him without giving him the benefit of the doubt. If Hernández León is found guilty he can face anywhere from 15 to 20 years in prison.
© 2023 Latin Times. All rights reserved. Do not reproduce without permission.