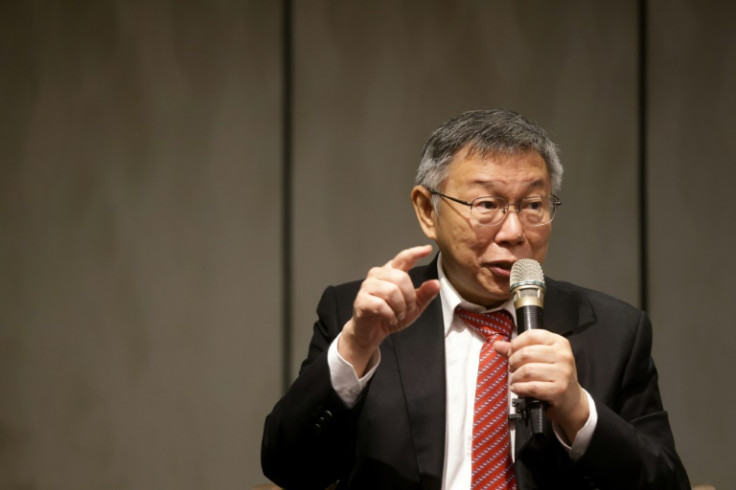 Economic powerhouse Taiwanese companies based in China may be forced to relocate if they feel "unjustly pressured," the island's vice president warned Tuesday after Chinese authorities launched a probe into tech giant Foxconn.
The Taiwan-based company -- one of the world's largest contract producers of electronics and a key supplier for Apple's iPhones -- is under tax and land investigations in several Chinese provinces, China's state-run Global Times reported Sunday.
It did not specify what authorities are looking into, nor any offences that Foxconn may have committed.
The company said Sunday it would cooperate with relevant authorities "for the operations concerned," without providing further details.
The probe comes as self-ruled Taiwan -- which Beijing claims as its territory and has vowed to seize one day -- prepares for presidential elections in January.
Vice President Lai Ching-te, the current election frontrunner and head of the independence-leaning Democratic Progressive Party (DPP), warned that Taiwanese businesses might move out of mainland China if they feel "unjustly pressured".
"If they grow wary and fearful, losing trust in China, they might gradually relocate their bases to other countries," he said at a press conference.
"That would be a significant loss for China," Lai said.
He urged China to "cherish and value" Taiwanese businesses and not to pressure them "every time there is an election, asking them to express allegiance or even to support specific candidates."
Foxconn, also known as Hon Hai Precision Industry, is China's largest private-sector employer, with more than a million workers nationwide.
Its billionaire founder Terry Gou -- who handed over management reins four years ago -- is currently running as a long-shot independent candidate in January's elections.
The other presidential candidates are Hou Yu-ih of the main opposition Kuomintang party and Ko Wen-je from the small Taiwan People's Party.
Ko, a former Taipei city mayor, said Tuesday the Foxconn probe reflects Taiwan's predicament as a "world orphan" due to deteriorating cross-strait relations with China.
"The biggest problem... is that the Taiwanese government has no way to communicate with China on behalf of Taiwanese companies," he said at a briefing with foreign media in Taipei.
Since President Tsai Ing-wen was elected in 2016, Beijing -- which loathes her for refusing to accept that Taiwan is China's territory -- has cut communication with her government while ramping up military, diplomatic and economic pressures on the island.
© 2023 Latin Times. All rights reserved. Do not reproduce without permission.