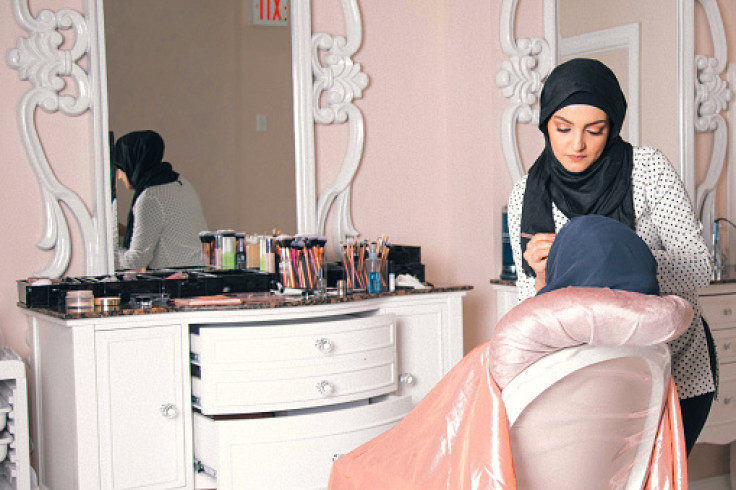 In the latest imposition on women, the Taliban has issued an order demanding the closure of hair and beauty salons in Afghanistan.
According to a spokesperson from the Vice and Virtue Ministry, businesses were given a one-month deadline starting from Jul. 2, when they were initially notified of the directive.
Since the Taliban regained control in 2021, women's rights and freedoms have faced a gradual erosion.
They have been prohibited from attending classrooms, using gyms and parks, and most recently, they have even been banned from working for the United Nations.
Additionally, the Taliban has mandated that women must dress in a manner that only exposes their eyes and requires them to be accompanied by a male relative when traveling beyond a distance of 72 kilometers (48 miles).
Despite facing international condemnation and witnessing protests from women and activists advocating for their rights, the Taliban has persisted in enforcing these restrictions.
The closure of beauty salons is just one among many measures that the Taliban previously imposed during their previous reign from 1996 to 2001. However, after the U.S.-led invasion of Afghanistan in 2001, these salons were allowed to reopen.
Reacting to the new closure, an Afghan woman speaking anonymously told the BBC, "The Taliban are taking away the most basic human rights from Afghan women.
"They are violating women's rights. By this decision, they are now depriving women of serving other women. When I heard the news, I was completely shocked.
"It seems the Taliban do not have any political plan other than focusing on women's bodies. They are trying to eliminate women at every level of public life."
Despite the Taliban's return to power two years ago following the withdrawal of U.S. forces, beauty salons had remained operational.
However, during that time, it was common for shop windows to be obscured and images of women outside the salons to be spray-painted in order to conceal their faces.
The Taliban government has not provided any explanation regarding the reason behind the recent ban on beauty salons. Furthermore, it remains unclear what alternatives, if any, would be available to women once the salons are closed, BBC reported.
An Afghan woman, who preferred to remain anonymous, disclosed that her friends had confirmed the closure of hair salons in Kabul and other locations.
"It's more shocking news for Afghan women," she told the BBC. "I went out and saw all the salons in my locality were closed."
© 2023 Latin Times. All rights reserved. Do not reproduce without permission.