Since Donald Trump became the U.S. President, it has become a constant for American taxpayers to fund his and his family's lavish habits. One such major drain is Donald Trump Jr.'s hunting trips, where, being the son of the president, he is liable to Secret Service Protection.
As per recent documents disclosed by Citizens For Responsibility and Ethics in Washington, his trip to Mongolia in August 2019, where he hunted a rare breed of giant sheep, made U.S. taxpayers spend more than $75,000 in Secret Service protection.
The total expense of the United States Secret service incurred in the eight-day trip was $76,859.36 -- nearly $60,000 more than the government had reported the trip cost. CREW had originally received Secret Service documents in March wherein it was mentioned that the Secret Service protection for the trip cost $17,000.
Trump Jr. has always been criticized by animal rights' group and activists for his "hobby" of trophy hunting. He often shares posts pictures of hunting on social media and has frequently defended his interest in "big game" hunting.
On this particular journey to East Asia by Donald Trump Jr., President Donald Trump's eldest son, he hunted the Argali sheep. The Argali sheep are the largest species of sheep with especially giant horns for which they have been hunted to almost-extinction and counted as a near-threatened species, according to the Red List of Threatened Species.
During his visit, Trump Jr. reportedly met with Mongolian President Khaltmaagiin Battulga. Less than a month before Trump Jr.'s trip, Battulga had visited the White House to meet with the President to discuss relations of Mongolia with the United States.
"These Secret Service payments show how much taxpayer money directly funded Don Jr.'s trip, and show that the cost was much steeper than the agency originally admitted," the CREW report notes.
"As a son of the president, Donald Trump Jr. is entitled to Secret Service protection and should be protected, but taxpayers deserve to know how much they are paying to facilitate his trophy hunting and interactions with major political donors and foreign leaders," the report further added.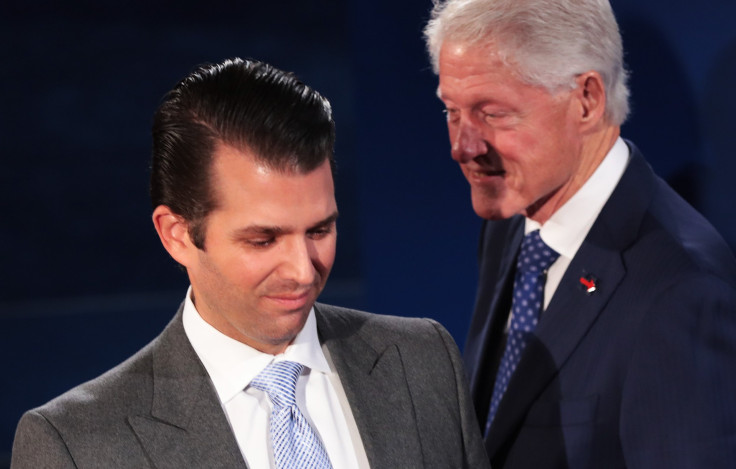 © 2023 Latin Times. All rights reserved. Do not reproduce without permission.